Premonition of being very
Attack the avant-garde!
That branded clothing that I wanted to wear someday
Coordinate the whole body with that item that I thought "I wonder if it suits me"!
RAGTAG With the full support of the staff
This is a serialization project for students to try at the store.
(Planning cooperation: Bunka Fashion College)
These two people tried this time!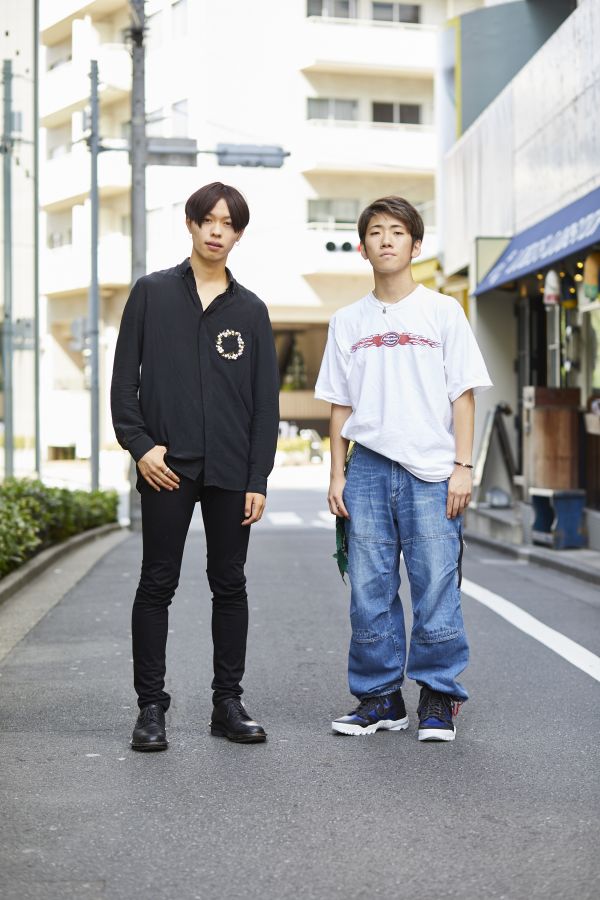 BEFORE
Right: Reiji Takeshita
Bunka Fashion College Fashion Distribution Department 1st grade

Mr. Takeshita said that he gradually became a fashion lover when he was in junior high school because he thought, "Let's pay more attention to clothes and build confidence in ourselves." I also do skateboarding, so I like street fashion centered on [Supreme], and I always check out rapper Lil Wayne's brand [Track Fit]. RAGTAG is the first visit to the store.
Left: Masahiro Tezuka
Bunka Fashion College Fashion Distribution Department 1st grade

Mr. Tezuka, who dropped out of college and entered Bunka Fashion College, is a big fashion lover, checking collection information and working part-time at a second-hand Secondhand Clothing Favorite brands include [Berluti], [Saint Laurent], and [Jean Paul Gaultier], which Kris Van Assche came up with. I usually like clothes with calm colors.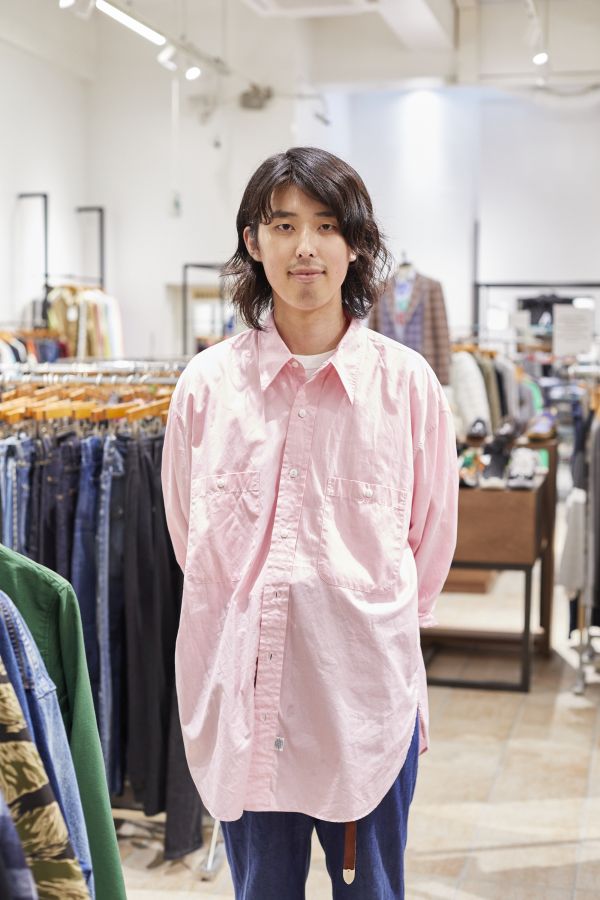 The staff in charge of customer service this time
RAGTAG Shinjuku store staff
KASHIHARA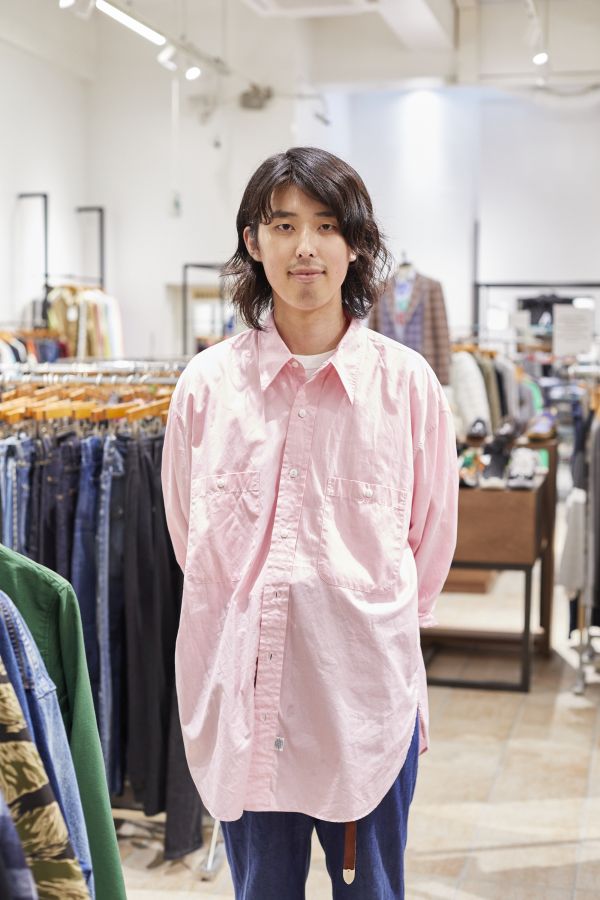 Joined the company in 2013. Usually a buyer working at the Shinjuku store. Originally from Bunka Fashion College, which is also the two seniors who appeared in the project, he has a wide range of knowledge centered on men's fashion.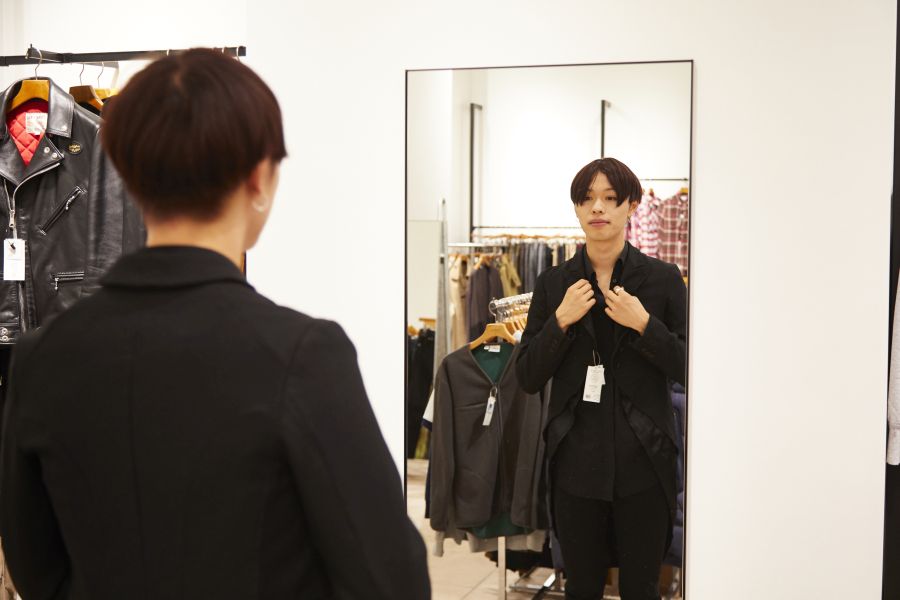 Mr. Tezuka who is actively trying on. Wearing black items is a handy thing.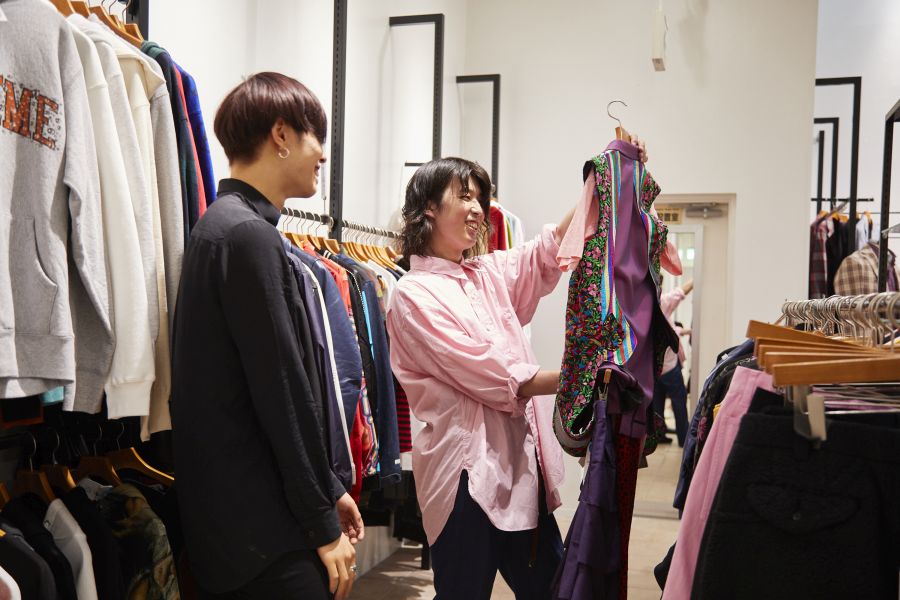 Mr. Tezuka who discovered the colorful vest. A very premonition.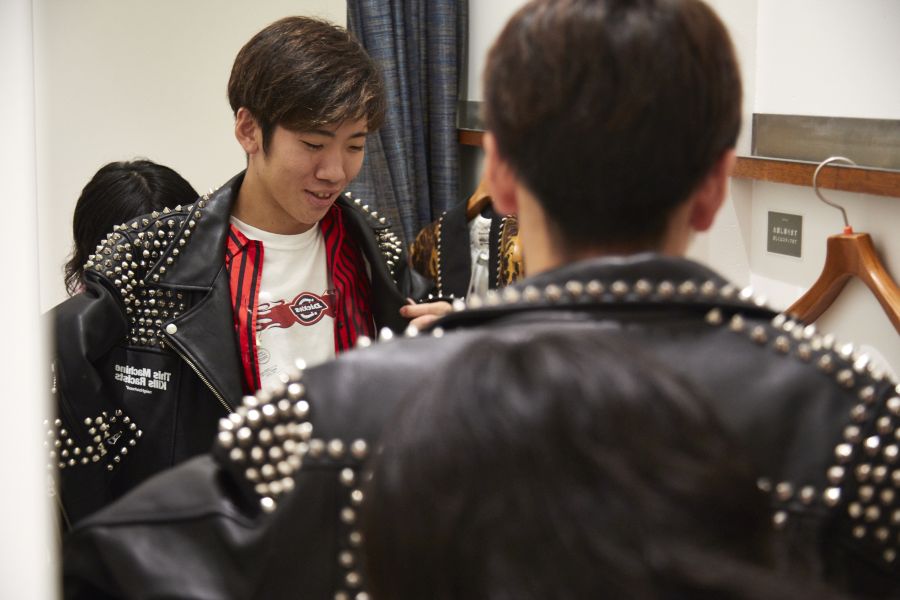 Wearing a taste that you don't usually wear is a little embarrassing. Mr. Takeshita also Riders jackets through his sleeves.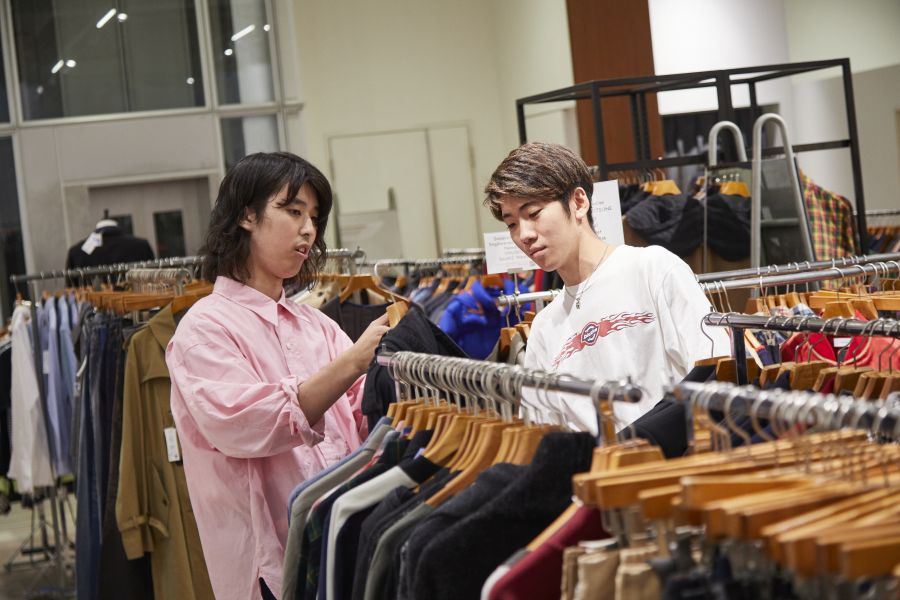 Kashiwabara, a senior at school. What do you recommend for street-style Takeshita-san?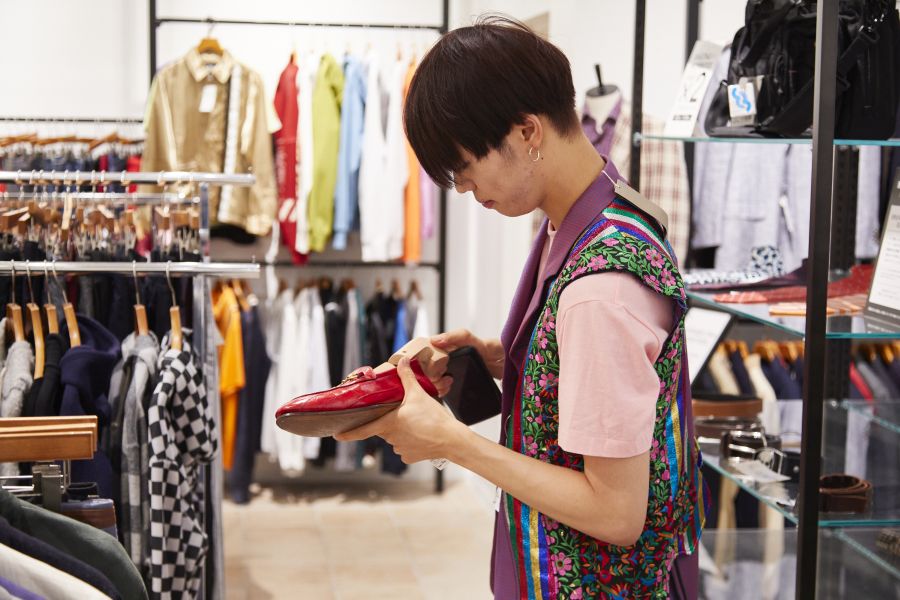 Check your Shoes with a serious look. Makeover is also complete.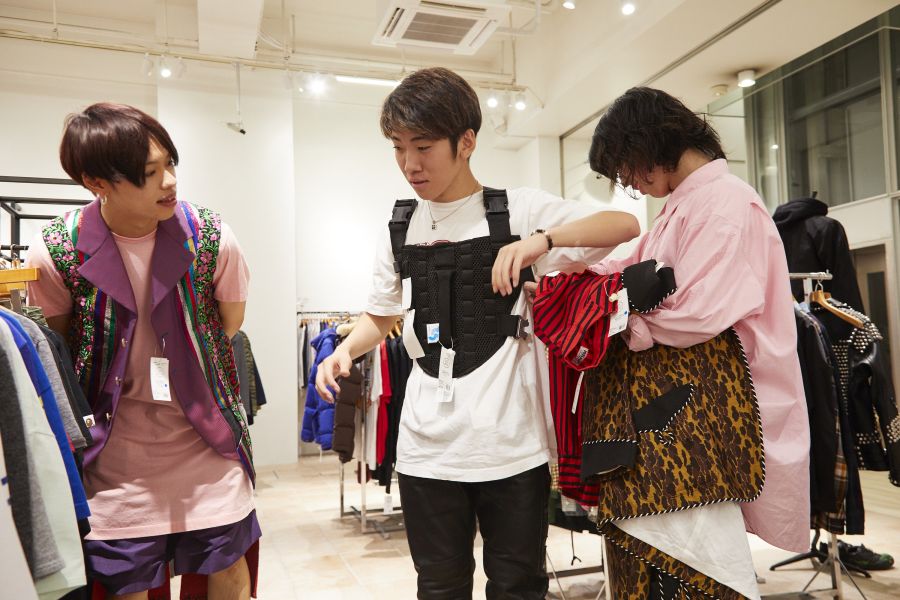 Two people who are usually together. I'm watching with a fresh look how it's becoming a different style than usual.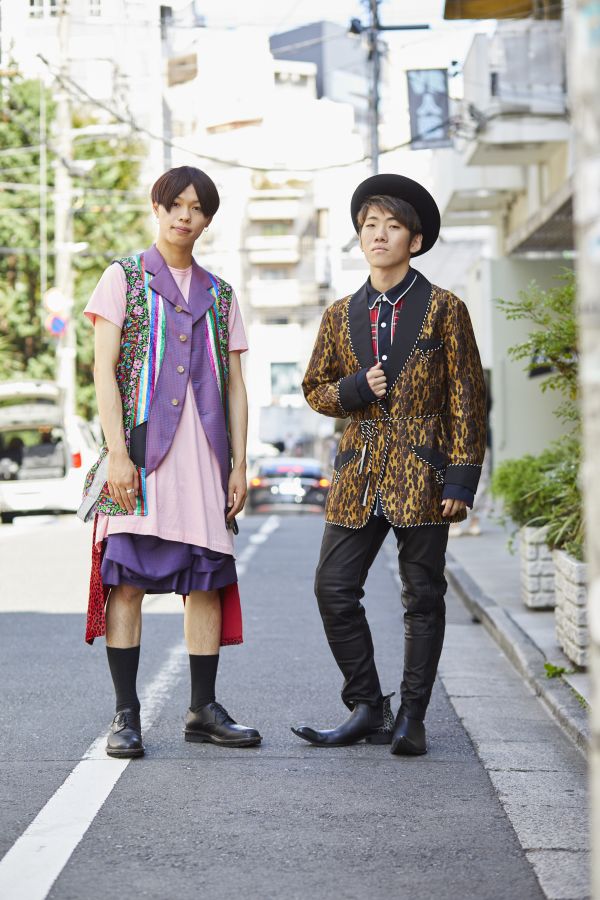 AFTER
Mr. Tezuka
"Actually, before Takeshita arrived, I was able to talk with the staff, Mr. Kashiwara, for about an hour, and decided the direction of the clothes I wanted to wear today. It was very inspiring to do it. "

Best / COMME des GARÇONS HOMME PLUS ¥ 103,787 (tax included)
Pants / COMME des GARÇONS HOMME PLUS ¥ 46,037 (tax included)
T-shirt / COMME des GARÇONS HOMME PLUS ¥ 14,870 (tax included)
Shoes / NeIL Barrett (personal property)
Takeshita
"I came without deciding anything, so I didn't know what to choose when I was in front of the huge amount of clothes from RAGTAG I was able to make a coordinate with no pattern. "

Jackets / WACKO MARIA ¥ 46,037 (tax included)
Shirt / AIE ¥ 27,500 (tax included)
Pants / UNUSED ¥ 29,842 (tax included)
Shoes / COMME des GARÇONS HOMME PLUS ¥ 27,500 (tax included)
Hat / WACKO MARIA ¥ 11,407 (tax included)
Return to CLOSET top page