Individual items are also yours
Advanced layered style.
That branded clothing that I wanted to wear someday
Coordinate the whole body with that item that I thought "I wonder if it suits me"!
RAGTAG With the full support of the staff
This is a serialization project for students to try at the store.
As a special edition, we will deliver "Kansai edition" from the Umeda store this time as well!
These two people tried this time!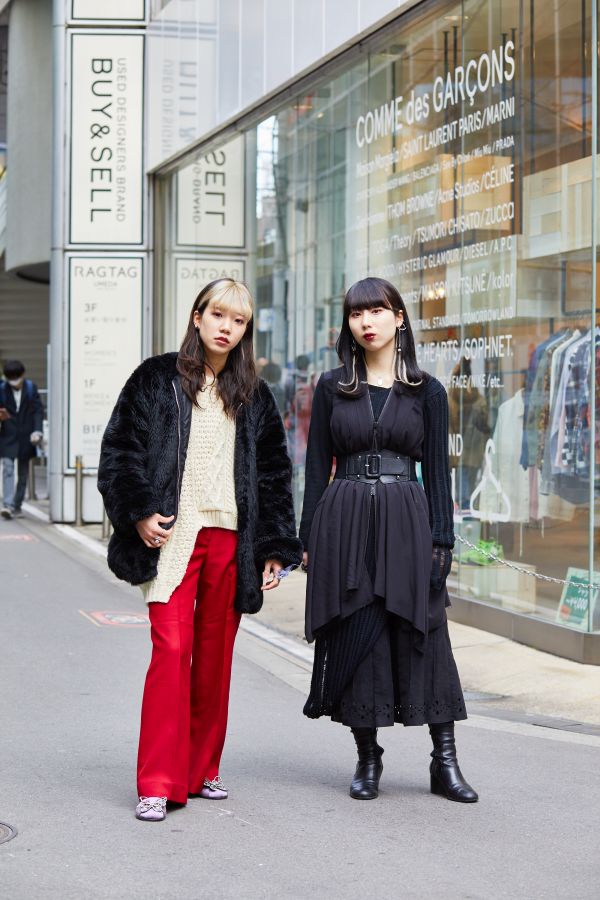 BEFORE
Left: Airin Fujii
Ritsumeikan University Policy Science 1st year student

Belongs to the fashion circle of Ritsumeikan University. I mainly buy second-hand clothes, and I prefer unique designs rather than brands. With reference to the styles of my seniors and friends who like fashion around me, "I'm having a fun fashion stray now (laughs)." He has a desire to get a fashion job in the future, but he is thinking about it.
Right: Momoko Nagae
Ritsumeikan University Policy Science 1st year student

I became a fashion lover when I got my fashionable grandmother's clothes down. I mainly like second-hand clothes, especially those from [ATSURO TAYAMA] in the early 2000s. I usually wear a lot of black clothes. Belonging to the fashion circle of Kwansei Gakuin University, he is an activist who started his own handmade accessory brand.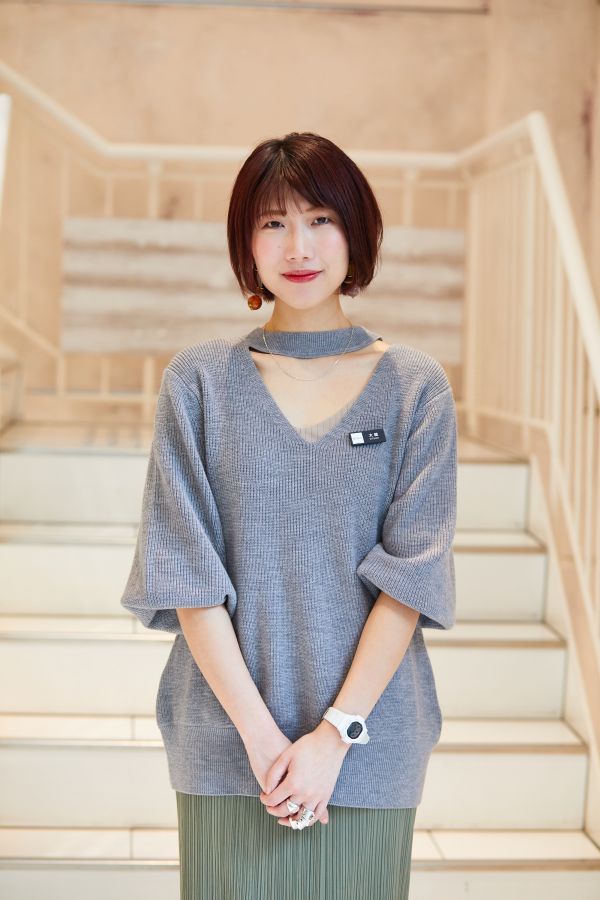 The staff in charge of customer service this time
RAGTAG Umeda store buyer
OTSUKI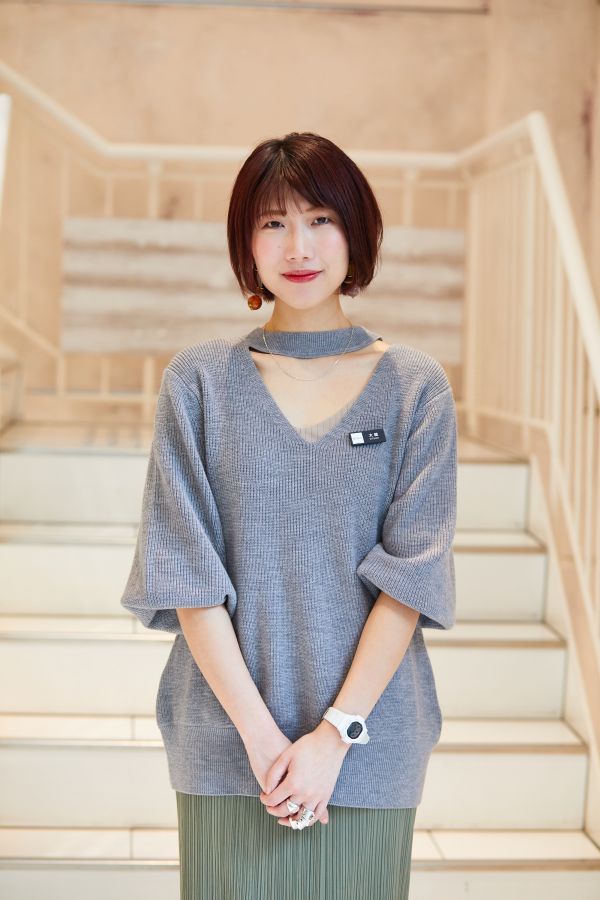 Joined the company in 2017 after working as an apparel brand salesperson. After working at the Kobe store, he was assigned to the Umeda store, and currently has 9 months of experience as a buyer. He likes fashion brands and buys with extensive knowledge.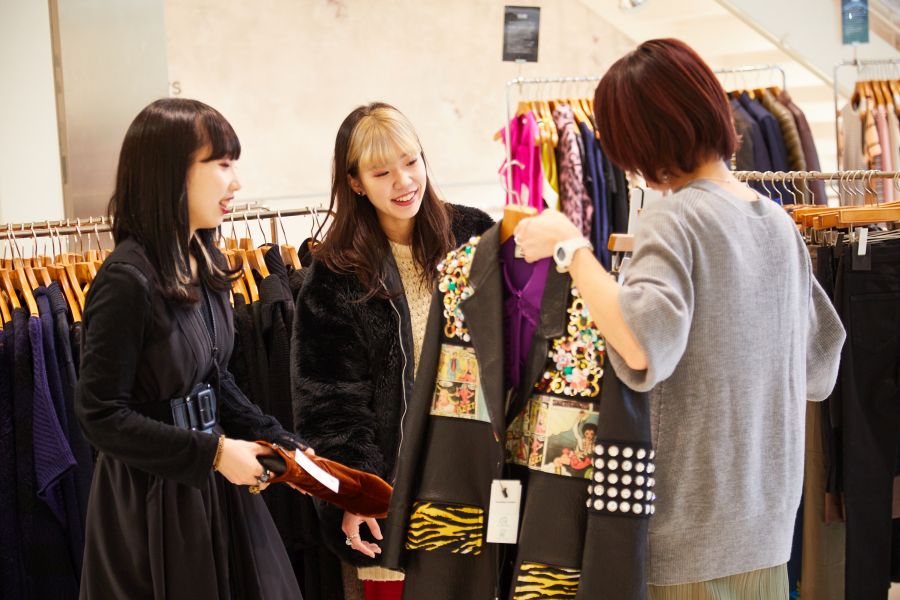 Surrounded by a large amount of clothes, start with a smile!
Mr. Fujii looking for the leading outerwear. It's a serious look.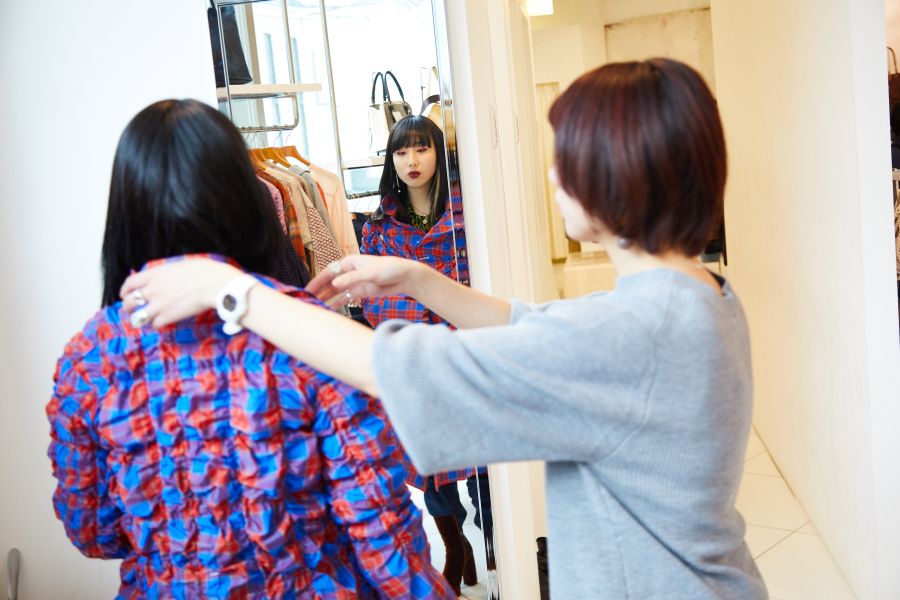 Mr. Nagae wears a wrinkle-processed outerwear lightly.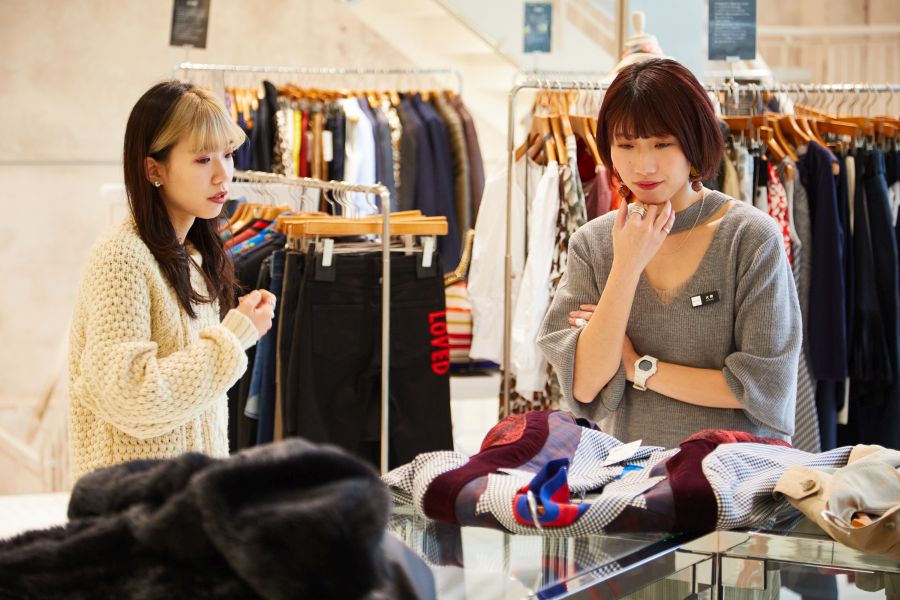 Mr. Fujii Jackets and a jersey! I think carefully with the staff OTSUKI only for advanced items.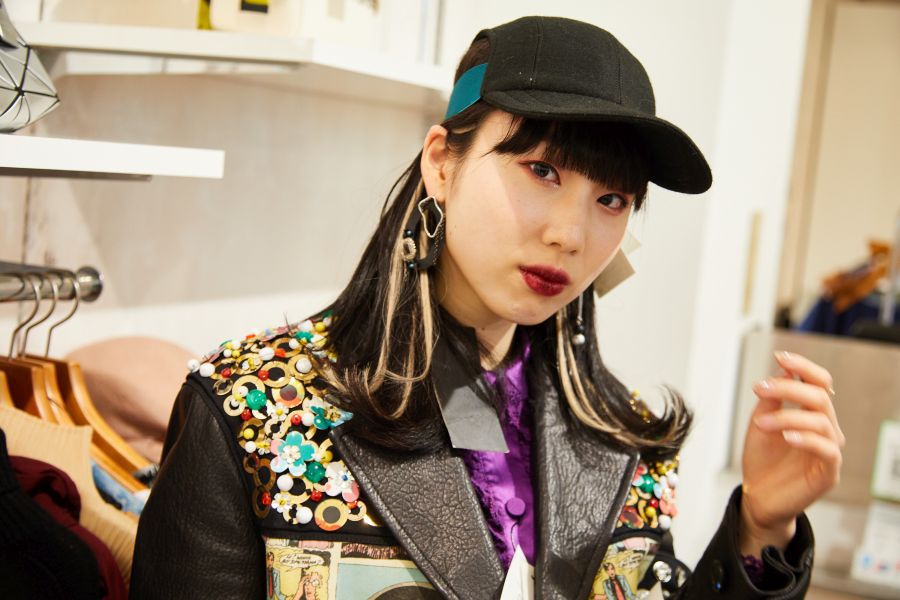 Mr. Nagae looks good with a black Caps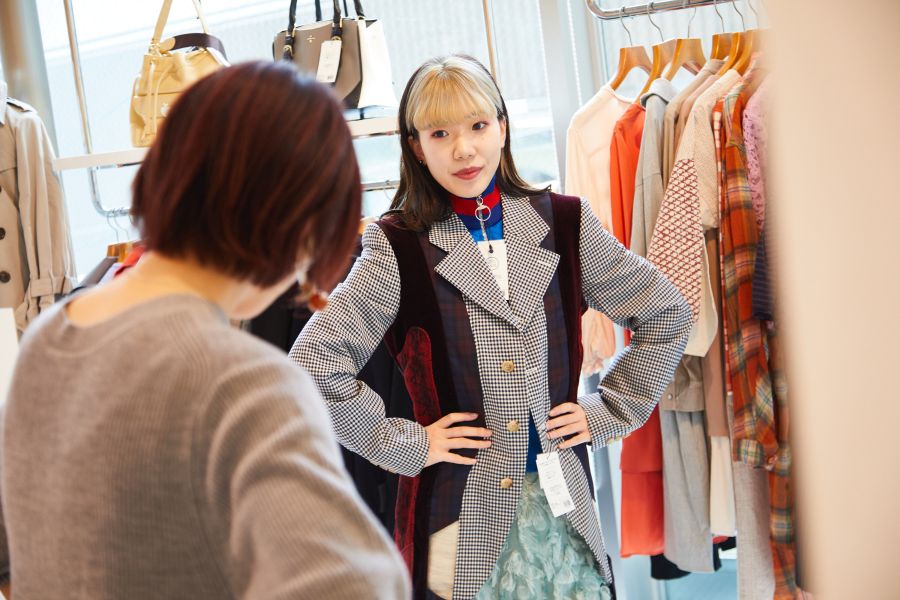 Item selection is also at the end! It is the final check with the staff OTSUKI.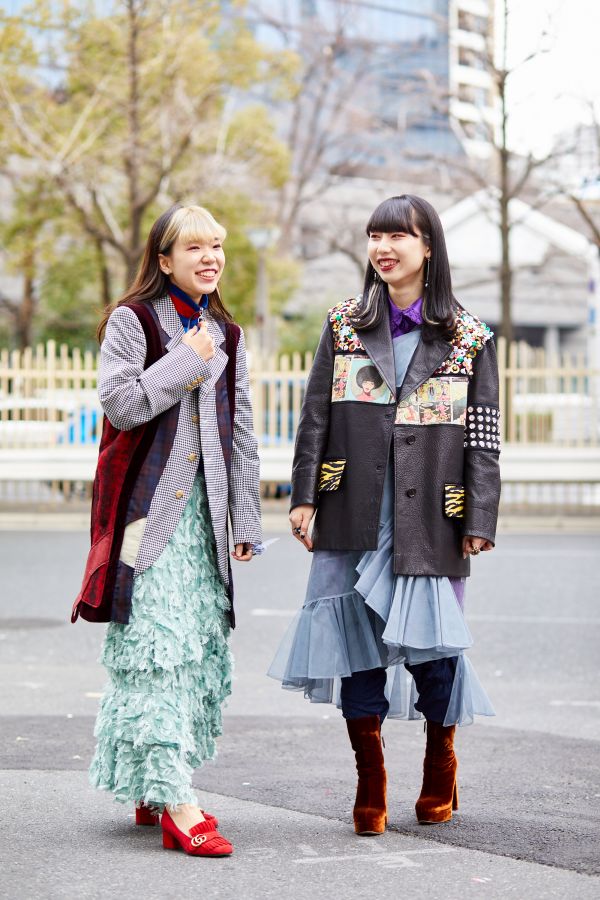 AFTER
Mr. Nagae
"I used to wear flashy clothes, but recently I've only been wearing black clothes, so by wearing various clothes this time, I'm trying to wear clothes without being particular about taste. It was an opportunity to think about it. "

Jackets / PRADA ¥ 181,500
Dresses worn inside / GUCCI ¥ 92,800
Skirts / Molly Goddaard ¥ 20,400
Pants / COMME des GARÇONS HOMME PLUS ¥ 46,300
Boots / Miu Miu ¥ 21,200
Mr. Fujii
"I like unique clothes, but when I actually buy them, I tend to be conservative, so I enjoyed wearing various challenging clothes this time. I discovered that these clothes suit me unexpectedly. Also became "

Jackets / COMME des GARÇONS HOMME PLUS ¥ 92,800
Jersey / GUCCI ¥ 57,700
Skirts / UNITED ARROWS ¥ 11,400
Shoes / GUCCI ¥ 32,200
Return to CLOSET top page