Two people's love is jammed
Adult women's outfit with a habit.
Coordinating the whole body with that branded clothing that I wanted to wear someday, and that item that I thought "I wonder if it suits me"! RAGTAG With the full support of the staff, this is a serialization project for students to try at the store. This time, in commemoration of the opening, we will transform at the Kyoto store!
These two people tried this time!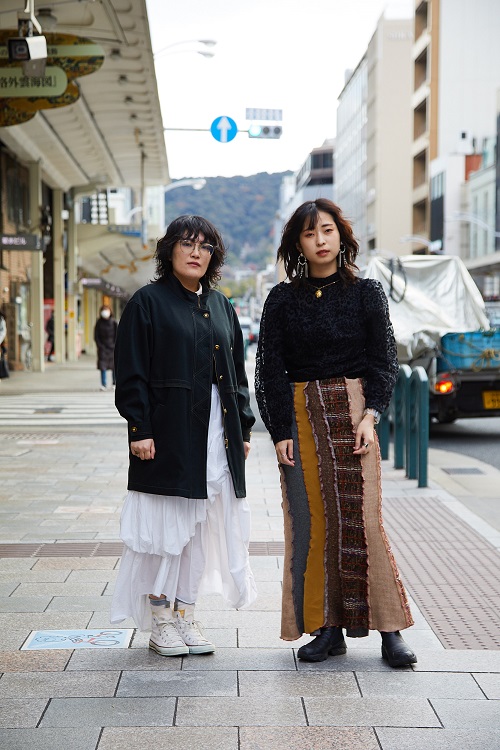 BEFORE
(Left) Shoko Ishikawa
Kyoto Women's University Faculty of Home Economics Department of Lifestyle Design

Mr. Ishikawa looks good with round glasses in monotone. I usually make full use of the clothes of mothers and grandmothers to coordinate with contemporary fashion. I like elaborately designed clothes and modal clothes. "I want to have my own brand as a fashion designer. The brand I'm interested in these days is [Yohei Ono]."
(Right) Haruka Kagawa
Kyoto Women's University Faculty of Home Economics Department of Lifestyle Design

Mr. Kagawa, who also wears unique patterns, is currently working part-time at a select shop, and usually does not care about the brand or taste, but often chooses intuitively at the Secondhand Clothing Recently, I like street styling. "In the future, my dream is to play an active role in the fashion industry such as store managers and VMD!"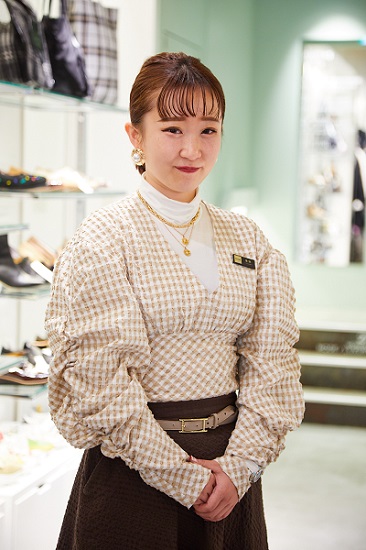 The staff in charge of customer service this time
RAGTAG Kyoto store buyer
TOYOOKA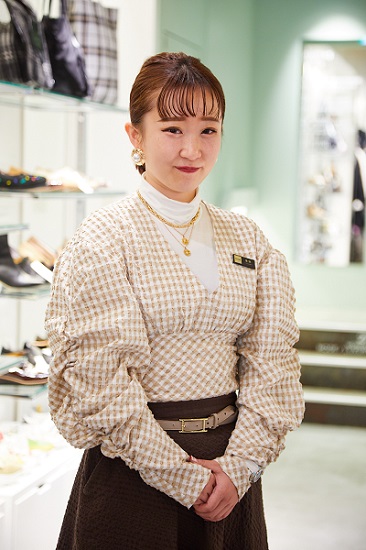 After graduating from Kyoto Institute of Design, joined Tin Pan Array in 2015. Became a buyer from 2017. My favorite brands are [Erin], [Krane], and [Ailene]. "I love clothes that are hard to wear with people, such as patterned and colored items."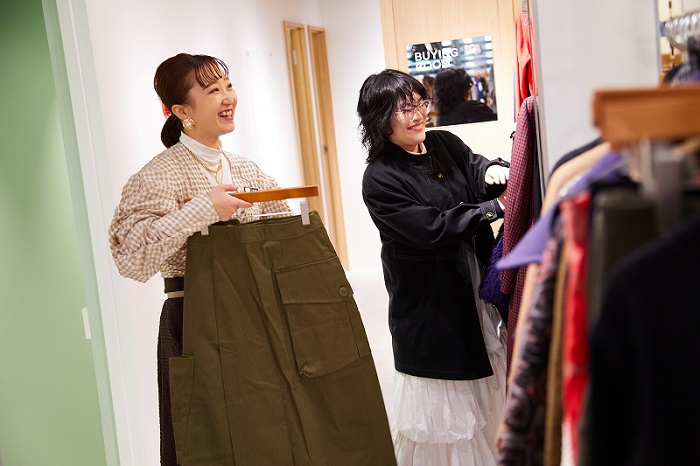 Mr. Ishikawa started choosing clothes happily with the staff TOYOOKA.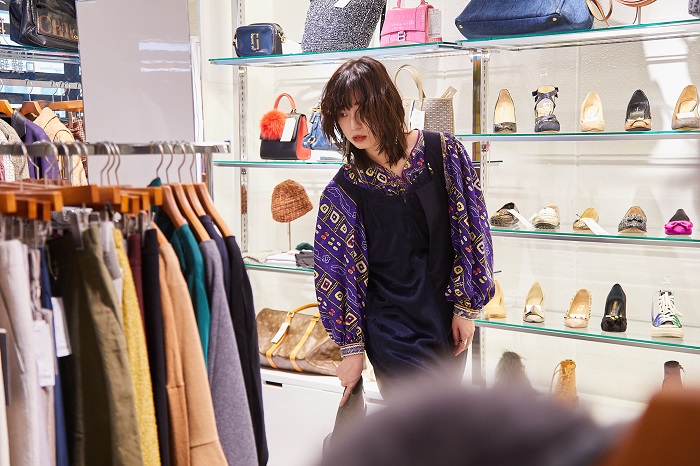 Mr. Kagawa tried on a full-pattern Blouses I'm worried about my Shoes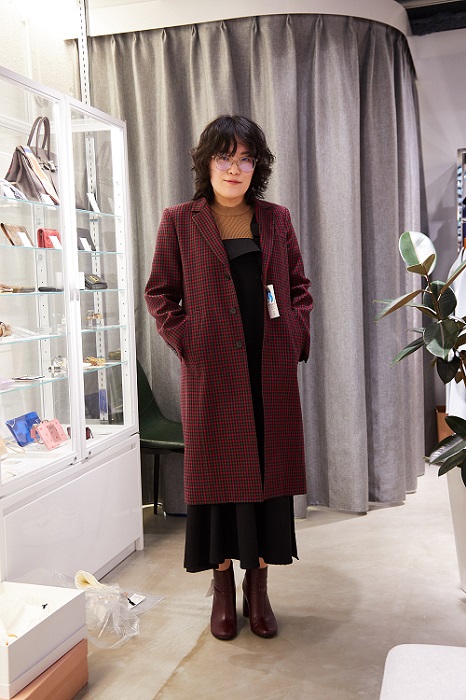 Mr. Ishikawa has completed one outfit by wearing an archaic coat that will be the main character.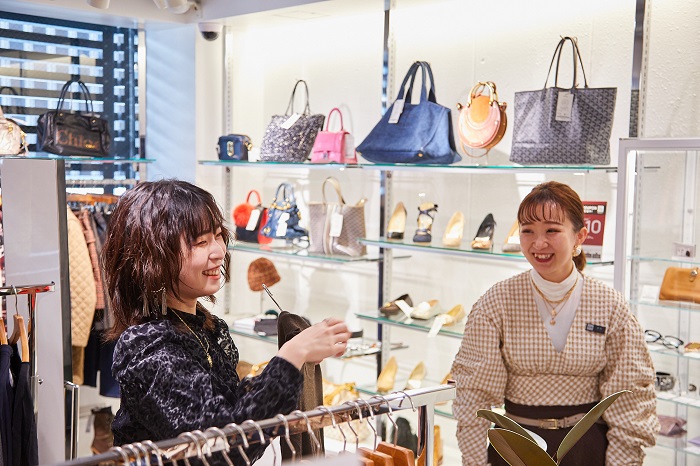 Mr. Kagawa who wants to be in the fashion industry in the future. The flowers will bloom in the clothes discussion with the staff TOYOOKA.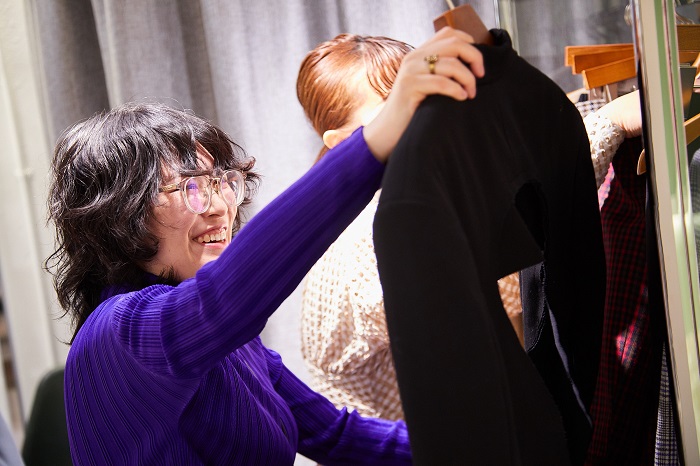 Mr. Ishikawa changed into a blue top with good coloring. I'm looking for a Jackets to match.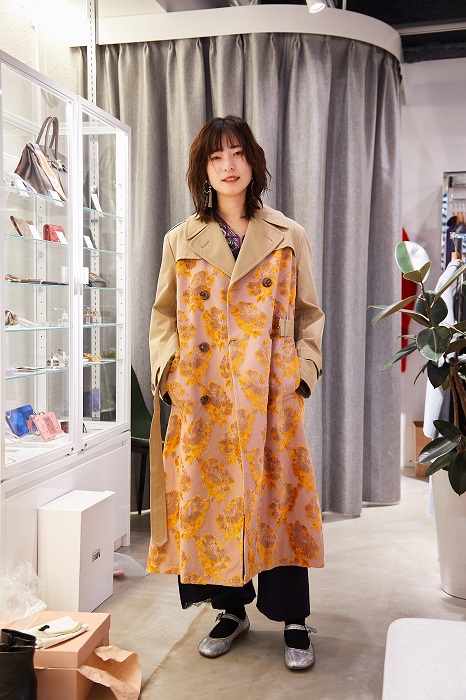 Trench coats with a floral pattern that makes you feel spring, Mr. Kagawa also completed one outfit.
The styling this time is finally at the end. What kind of transformation did the two really make?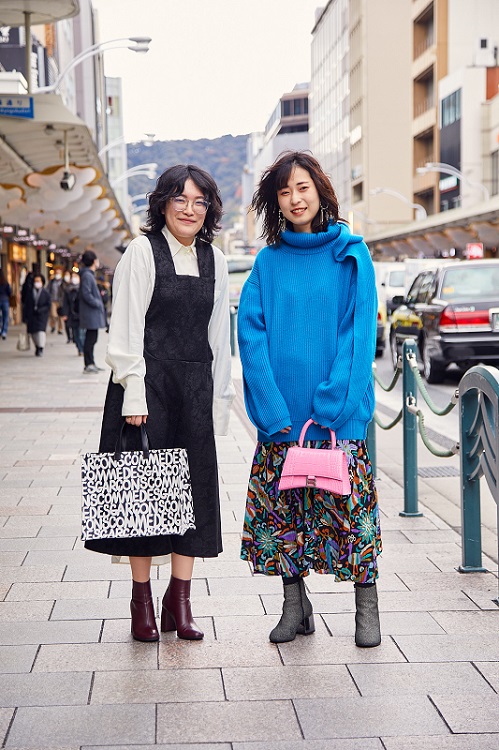 AFTER
1st Shoko Ishikawa
"Mr. Toyooka carefully selected from many items such as brands that I can't usually wear and made styling, and I was able to feel the joy of feeling clothes again."
Dresses / tricot COMME des GARCONS ¥ 27,500 (tax included)
Blouses worn inside / CELINE ¥ 41,800 (tax included)
Bag / COMME des GARCONS ¥ 21,800 (tax included)
Shoes / STELLA McCARTNEY ¥ 29,800 (tax included)
The second person, Haruka Kagawa
"I was told that the primary colors and flashy patterns look good, and I wanted to be more fashionable. I was happy to be able to challenge high-end brands that students can't easily wear!"
Knit / IRENE ¥ 14,800 (tax included)
Skirts / PLEATS PLEASE ¥ 14,080 (tax included)
Bag / BALENCIAGA ¥ 149,100 (tax included)
Shoes / MM6 ¥ 27,500 (tax included)
Return to CLOSET top page