The latest style that enhances the UK mood.
That branded clothing that I wanted to wear someday
Coordinate the whole body with that item that I thought "I wonder if it suits me"!
RAGTAG With the full support of the staff
This is a serialization project for students to try at the store.
These two people tried this time!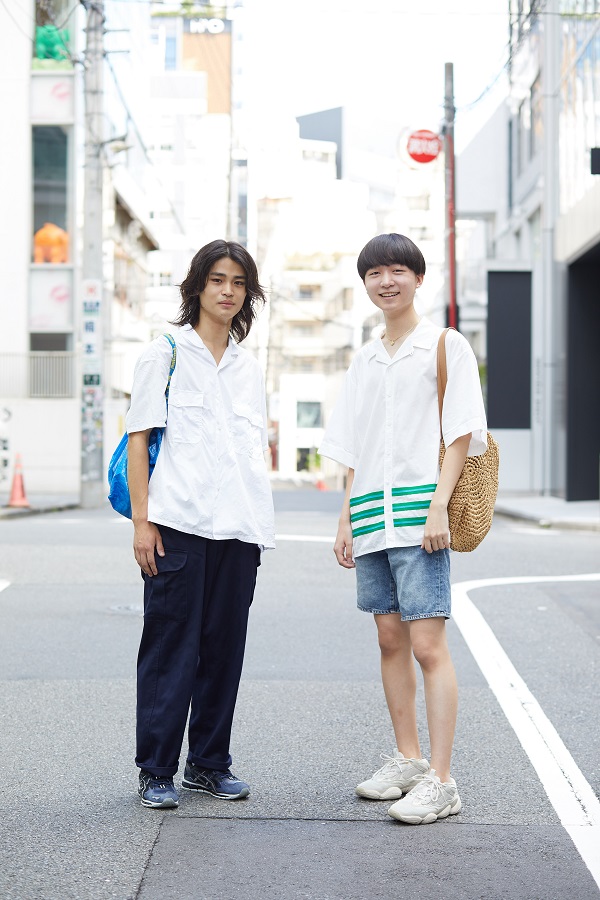 BEFORE
(Left) Yusuke Mamiya
Keio University Faculty of Economics

"I like simple and easy-to-move clothes, and I like to wear functional items and tech items," says Mamiya, who works as a designer in "Keio Fashion Creator". He is not particular about a specific brand, and he seems to buy mainly used clothing, so he visited RAGTAG several times.
(Right) Mr. Kouki Kanamori
Keio University Faculty of Economics

Mr. Kanamori, who says, "I often refer to the styling of Korean artist Idon," is in charge of the press for "Keio Fashion Creator." I like both new and used clothing, and recently I like [Heaven by Marc Jacobs]. This was my first visit to RAGTAG, and I said, "I had a lot of things I wanted to wear at a reasonable price, so I want to come back again."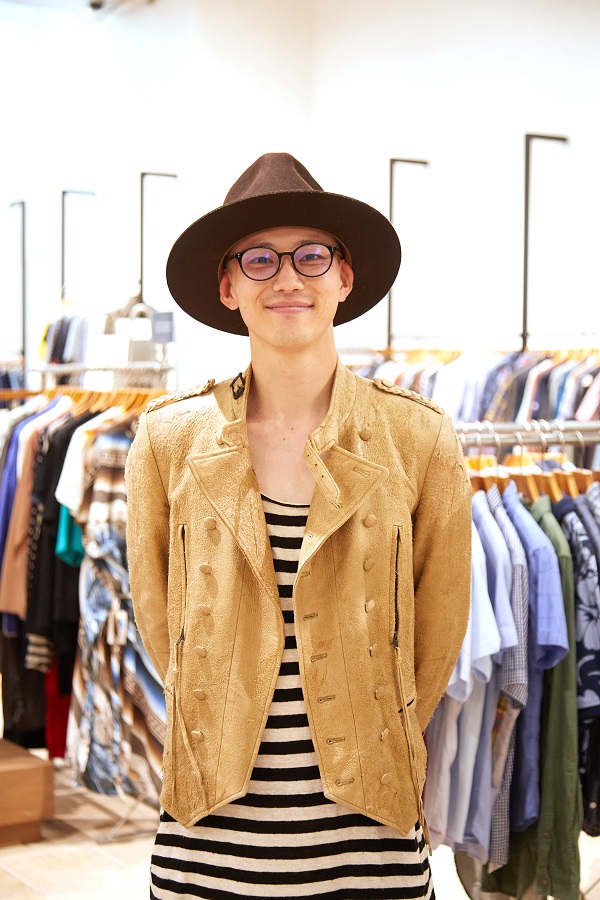 The staff in charge of customer service this time
RAGTAG Shimokitazawa store manager
ONDA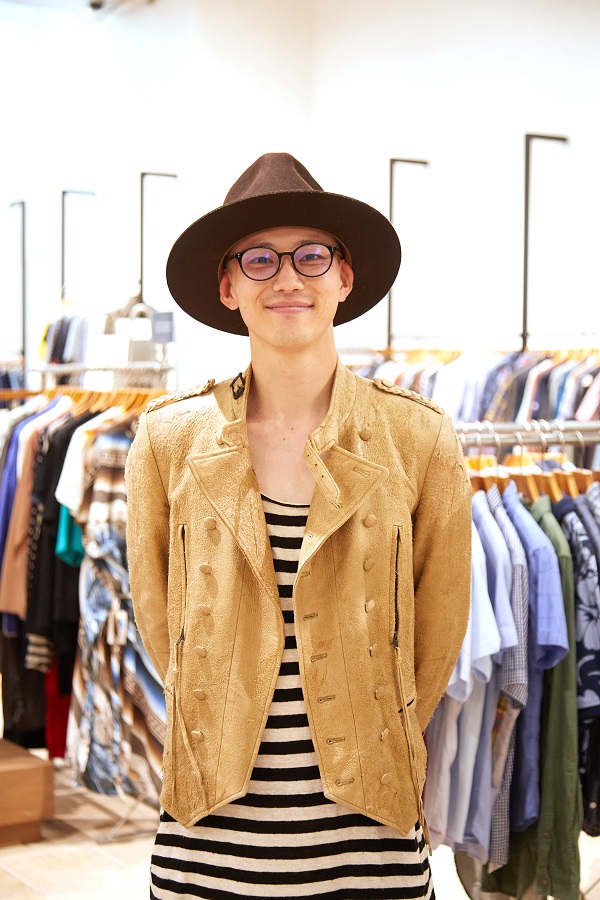 Joined the company in 2016. Second year of store manager. "I am good at styling that combines brands with different tastes. I always try to meet customer needs at 120%."
Mr. Kanamori who visited the store for the first time. It seems that there are many things to be worried about in front of various products.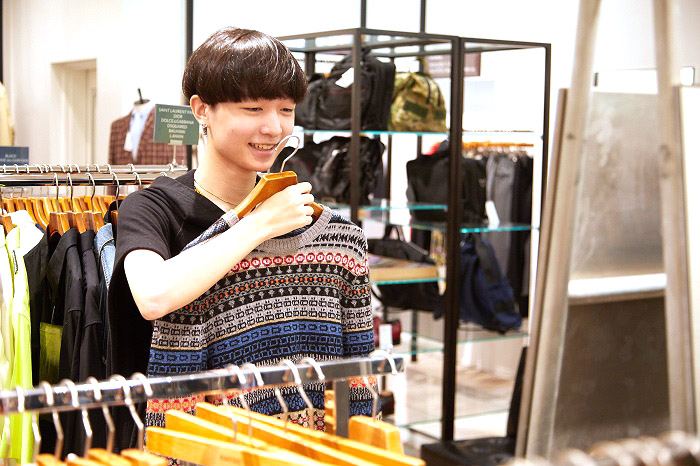 How about this? For the time being, check the compatibility with a mirror.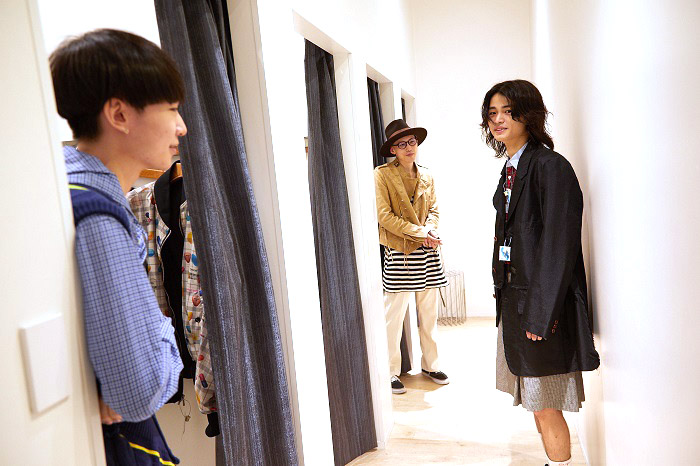 Try on products that bother you. I'm excited about the unusual atmosphere!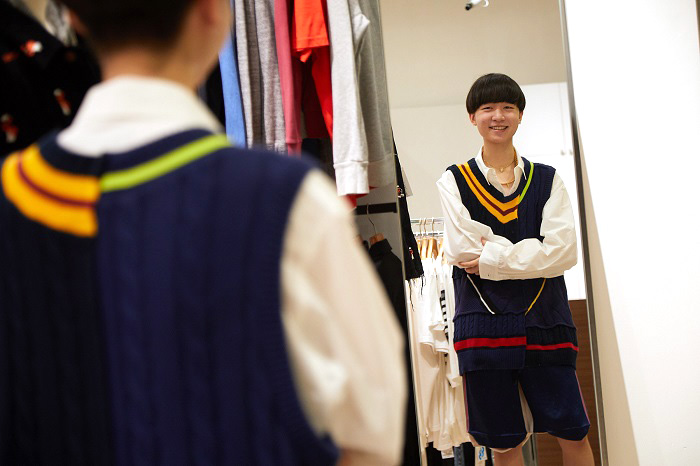 Mr. Kanamori says that he refers to Korean artists. You can also wear pop items.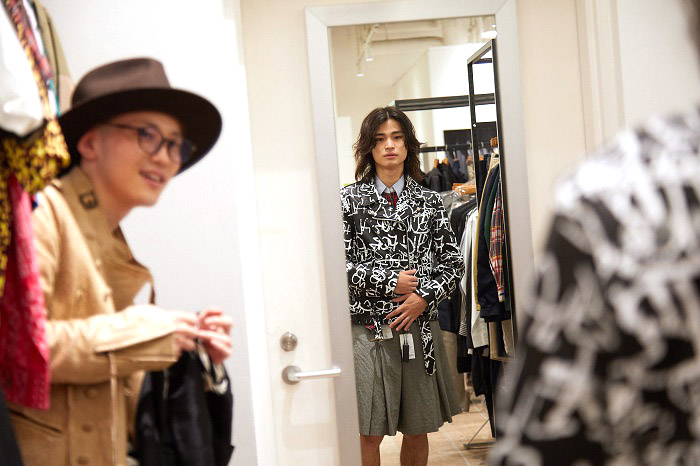 Mr. Mamiya seems to have solidified the main items. It is the final adjustment by looking at the balance of the whole body.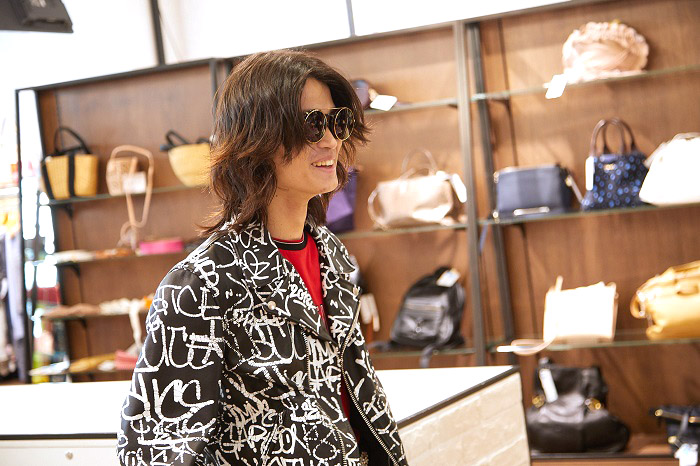 I can't help even small items. What kind of transformation was it?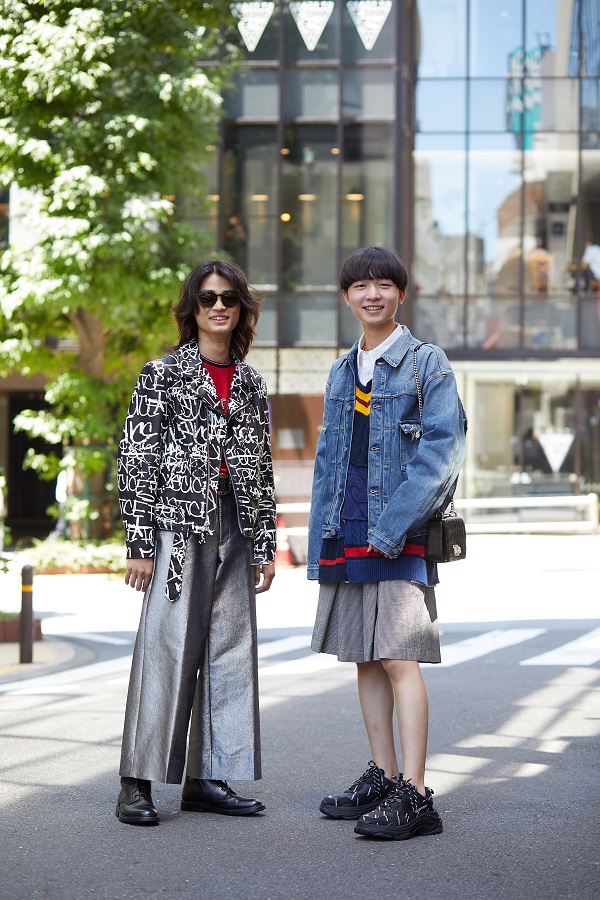 AFTER
Mamiya
"It was refreshing to be able to wear a brand that I had never tried. It was fun to feel like a rock star!"

Blouson jackets / Supreme × COMME des GARCON HOMME PLUS × Schott ¥ 113,300
Inner / Dior Homme ¥ 28,300
Pants / COMME des GARCON HOMME PLUS ¥ 25,300
Sun glasses / BLANC ... ¥ 14,800
Belt / TAKAHIROMIYASHITA The Soloist \ 66,700
Boots / CELINE \ 70,100
Mr. Kanamori
"I'm glad I was able to create a style that I don't usually do while retaining my own personality. It was also a reference for my future coordination!"

Blouson jackets / Maison Margiela \ 92,800
Best / FACETASM ¥ 18,700
Shirt / DAIRIKU ¥ 34,600
Pants / COMME des GARCON HOMME PLUS ¥ 14,300
Shoes / PRADA ¥ 41,800
Necklaces / AMBUSH ¥ 19,600
Bag / Miu Miu ¥ 41,800
Shoes / BALENCIAGA ¥ 49,700
Return to CLOSET top page