We RAGTAG 
is select shop for used products 
of designer brands. 
We deliver high quality and reasonable products 
with particularity for everyone who loves fashion.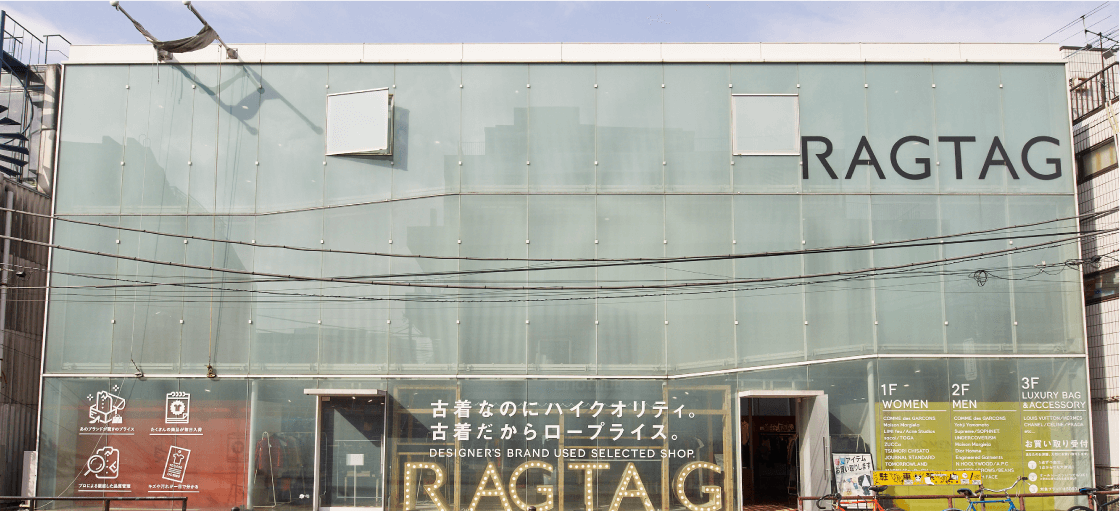 Surprising price
for brands you admire.
RAGTAG and rt products are used items. Therefore, the price can be 50-80% off the brand's original price. Our goal is to fulfill each person's wishes through fashion, such like "I can't spend lot of money, but I want to get the brand I admire!"or "I want to enjoy more fashion!" RAGTAG has a wide range of products that will satisfy those who have a strong passion for fashion and who want to influence fashion. At our sister store, rt, we have a large selection of high-quality products from high-end brands that will never fade, and we are aiming to be a store where adults can shop more comfortably.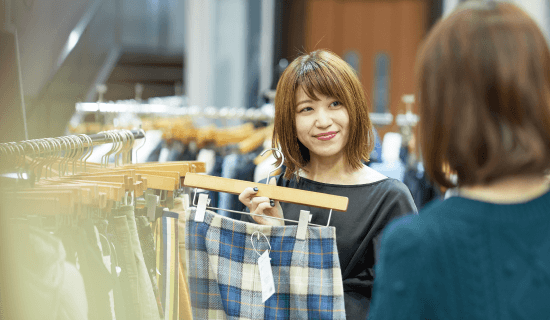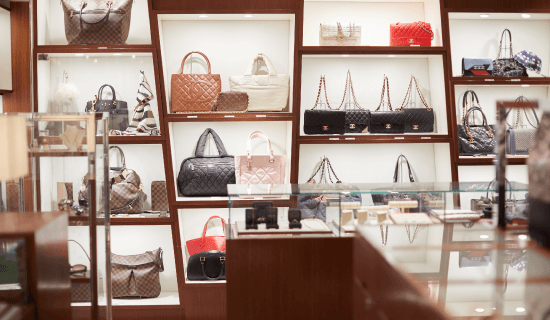 By offering the brands and high-quality items that we admire at affordable prices because they are used products. We are close to each person's wishes, such as "I want to be more fashionable but I don't have much money" and "I want to be fashionable but I'm not confident". , we will help you enjoy fashion.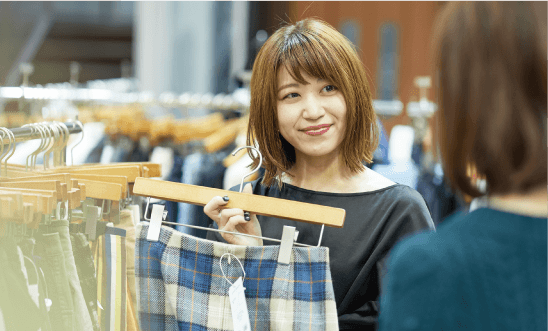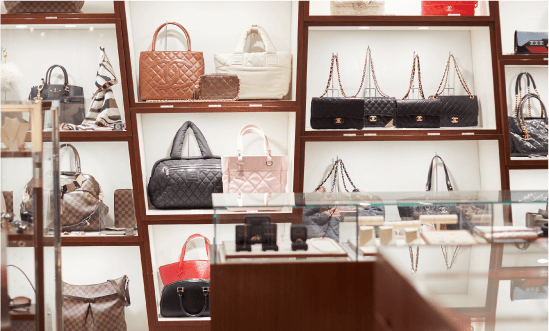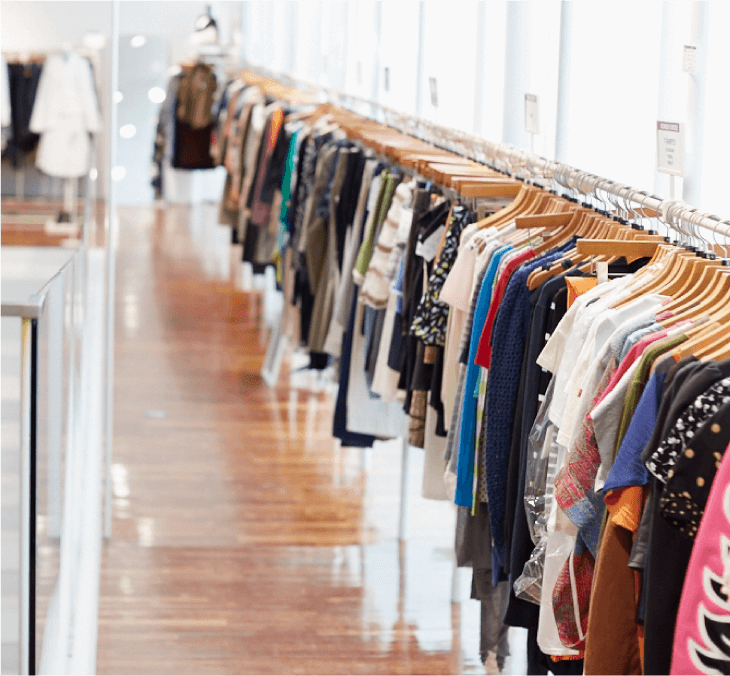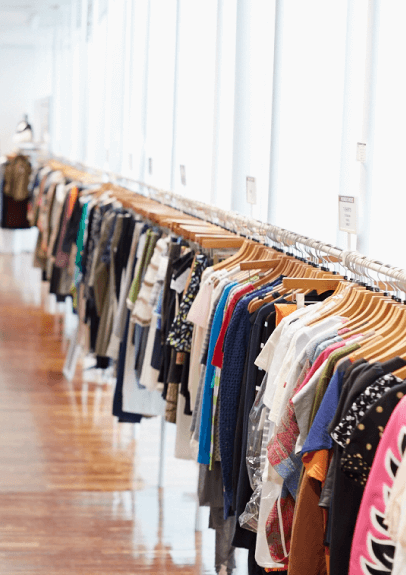 A wide variety of popular brands are available.
Many products arrive every day.
We handle a wide range of over 5,000 brands, including trendy casual brands, longing luxury brands, and up-and-coming designer brands. Above all, we are confident in our assortment of popular brands. What RAGTAG wants to accomplish is delivering the joy of wearing really good things to many people.Therefore we have focused on handling high-end brands that incorporate the ideas and commitments of creators.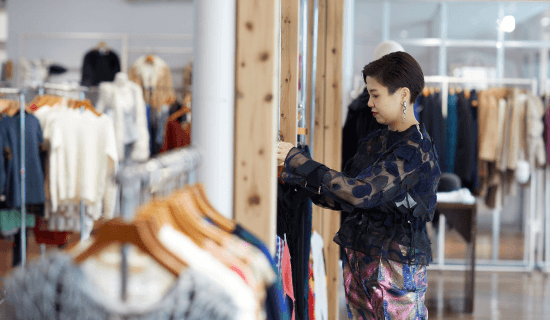 With a history of more than 30 years since its established in 1985, now we have 15 stores in major cities nationwide and have been used by many fashion lovers, so popular items are always gathered plentifully. New items are arrived every day, so you'll always have a fresh selection. In addition, our online shop stocks more than 2,000 items of popular brands a day, and number of items in stock always exceeds 200,000. Once you register your favorite conditions to your account, you will receive new arrival notification by emails.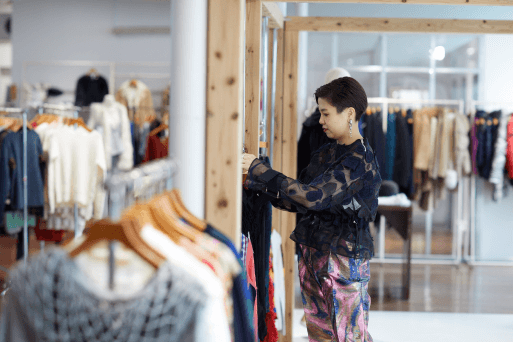 Shop List​Click here for 

High quality though it is old clothes.
You can see scratches and dirt at a glance.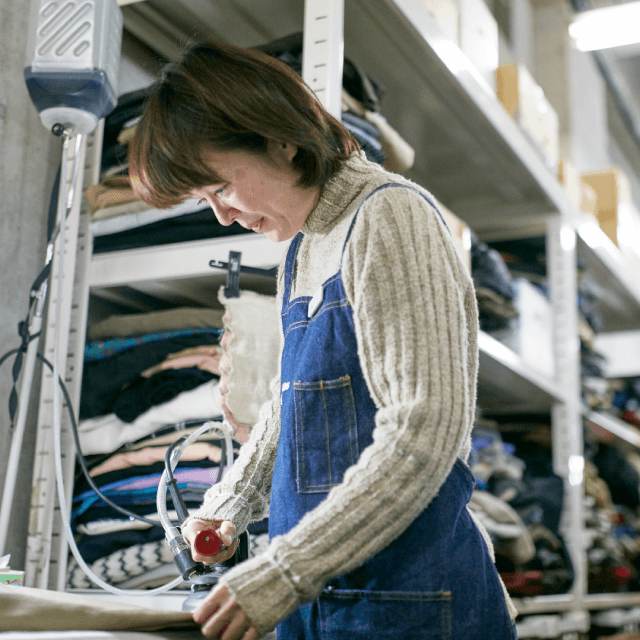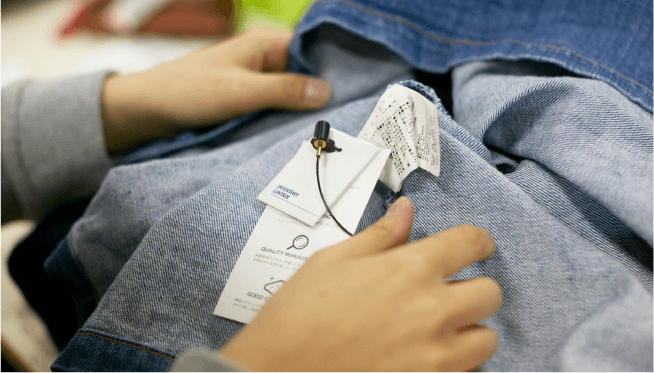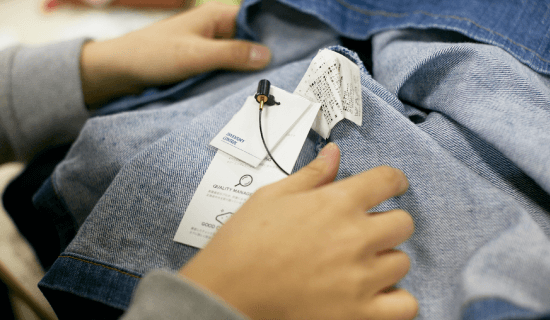 We are thoroughly committed to the quality of our products so that you can shop with confidence even for used items. The condition of the purchased products is checked manually and appropriate care * is provided according to the product, so there is no odor peculiar to used clothing. Dirt and scratches that impossible to remove are clearly stated on the product tag and the product page of the site, so you can check the condition before purchasing.
*

Depending on the condition of products, 
we perform those care in below.
Cleaning

For items that are conspicuously dirty or have an odor, we apply cleaning and stain removal by a specialist within the range that safe to the clothes.

Ozone deodorant

A deodorizing method that does not restore the odor over time by oxidizing the source of the odor with ozone and directly decomposing it. It is an environmentally friendly and safe substance that does not produce residue after purifying the atmosphere.

Ironing

Those with noticeable wrinkles are ironed.

Polished shoes

Business or dress shoes are hand-polished and finished by professional craftsmen one by one.
* For items in good conditionn, 
we do not perform cleaning or maintenance.

Thorough quality control by an expert. 
We absolutely don't handle counterfeit products.
​
​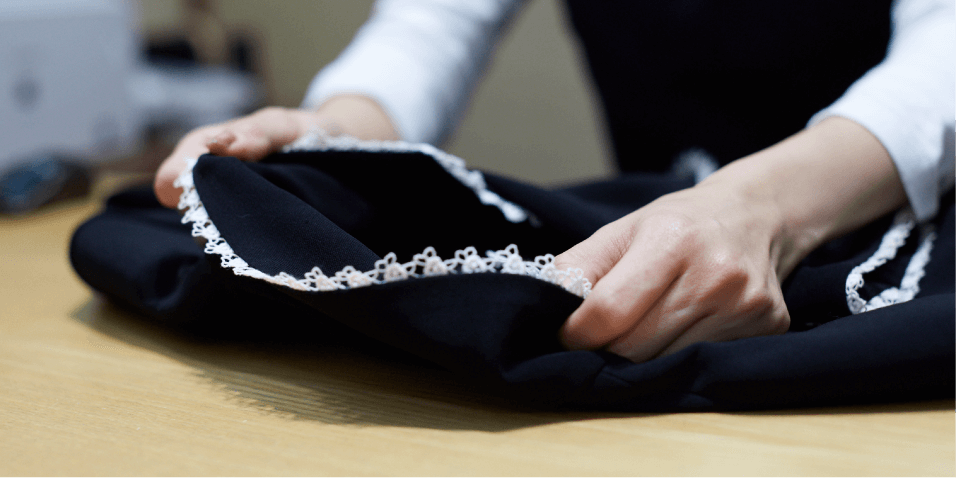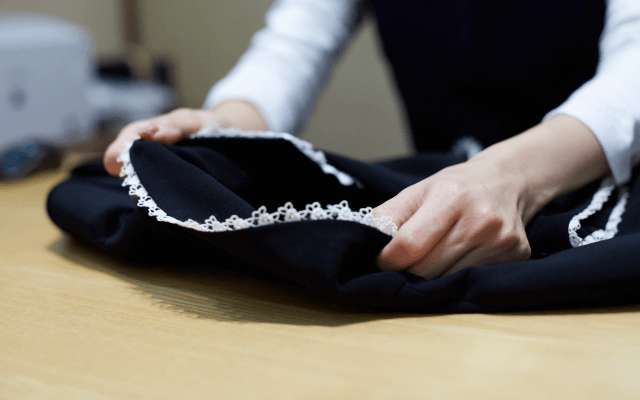 All purchased items are collected in our warehouse and each item is inspected by the person in charge of authenticity judgement. Each person in charge is a connoisseur professional who researches counterfeit products on daily basis and strives every effort to discover newly developed counterfeit products. We thoroughly investigate items that could be fake or unconfirmed as genuine, they will not be displayed in the stores until we are confident.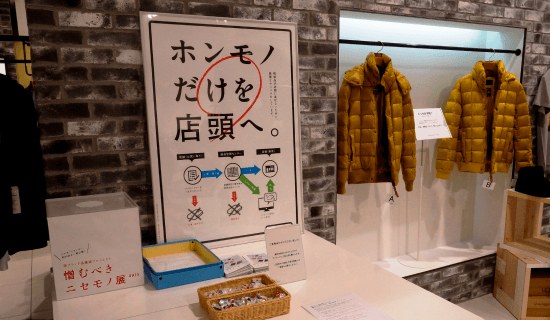 Branded products are unique items which filled with creator's thought and commitment. On the other hand, counterfeit product is an inferior products that imitates only the surface, so to speak, it is just like Haribote (papier mache or pinata) RAGTAG never treats counterfeits that threaten the existence of the brand. In order to let people know the fear of false products and experience the real goodness, we hold a project to eradicate false brand products, "Hateful Fake Exhibition" on an irregular basis.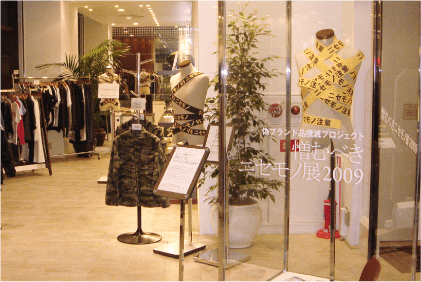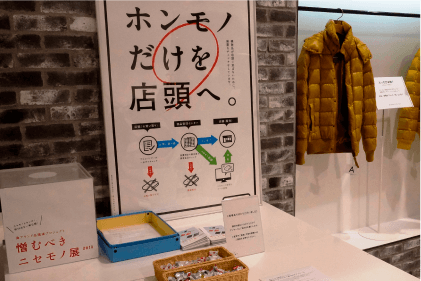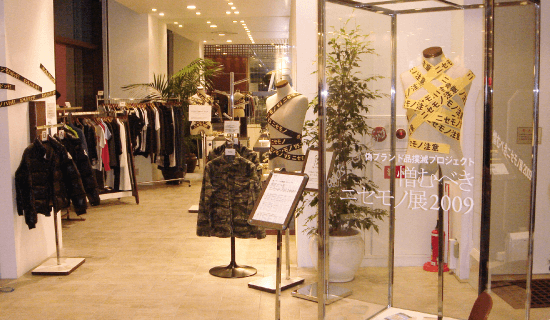 Online shop, 
full of useful functions.
​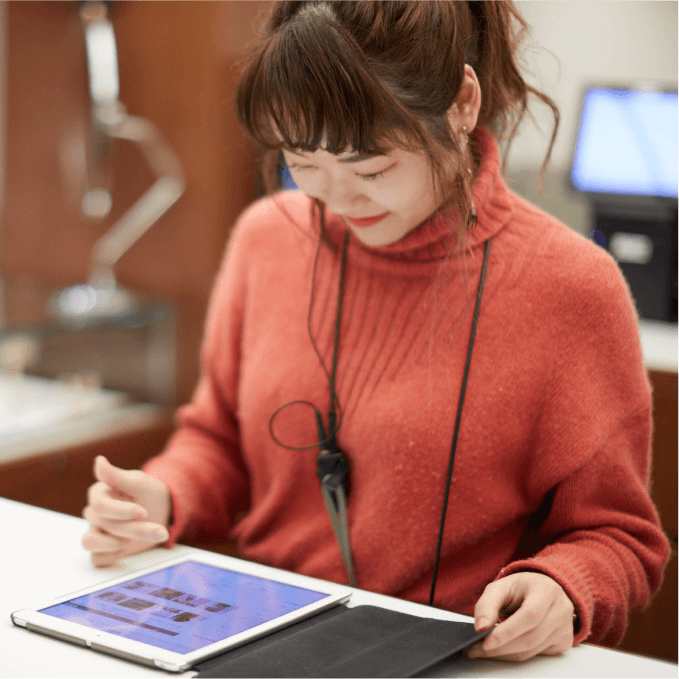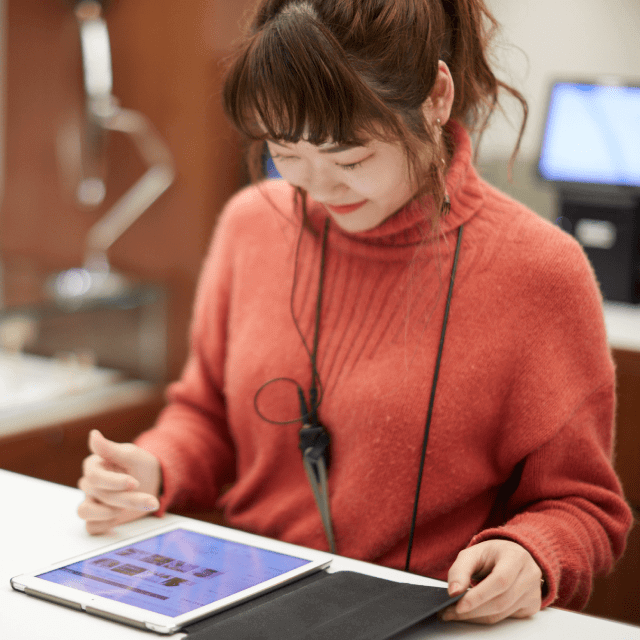 In the official online shop "RAGTAG Online", most of RAGTAG products are unique, and carry various brands, so fit (products size) is always a concern. To dispel such anxiety, you can use the online fitting room service "Virtual Size". Once you register the size of your favorite item, you can easily compare the size on the site. In addition, there is also "FITTING ROOM" where you can search for products with a similar fit from the registered size. RAGTAG Online products can be Forward to our stores as pre-order therefore not just a size, but also the subtle colors and designs, you can inspect it before your purchasing.
How To Use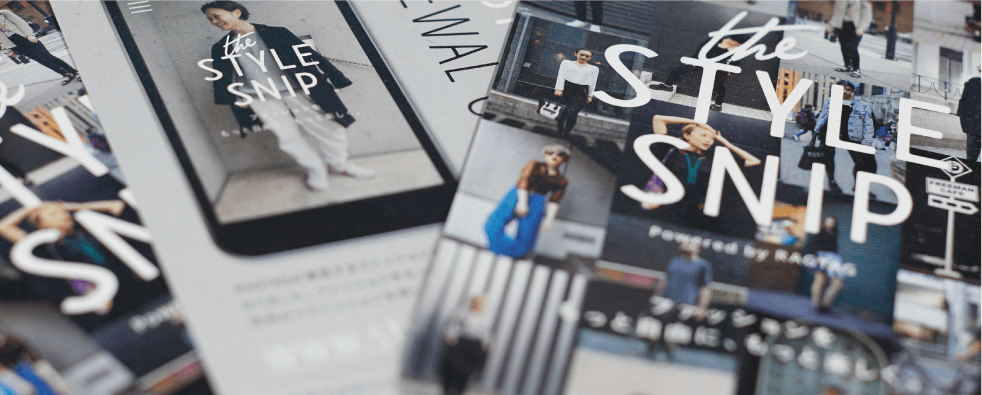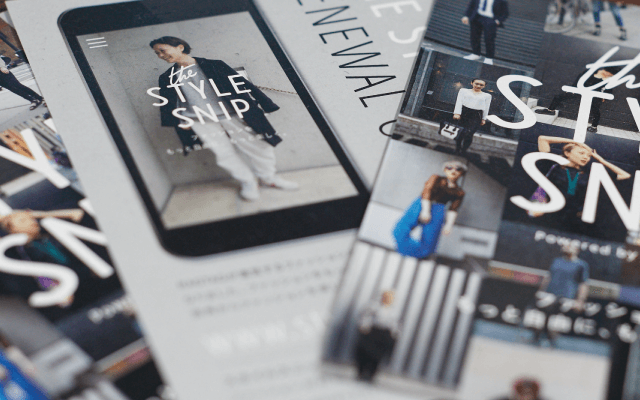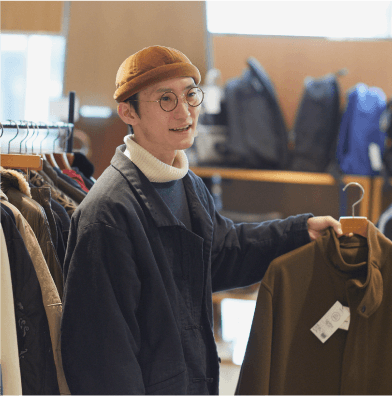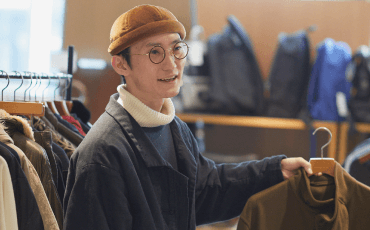 Fashion 
More freedom.
More fun.
At RAGTAG store, clerk is called a "customer assistant". As the customer's best assistant, we are pleasure to help enjoy fashion as the most with regarding to each person's request. Please feel free to ask us about brands, styling, etc. On the website, stores and RAGTAG Online shop staff deliver various contents. We suggest how to enjoy fashion through SHOP BLOG, MOVIE, and web magazines.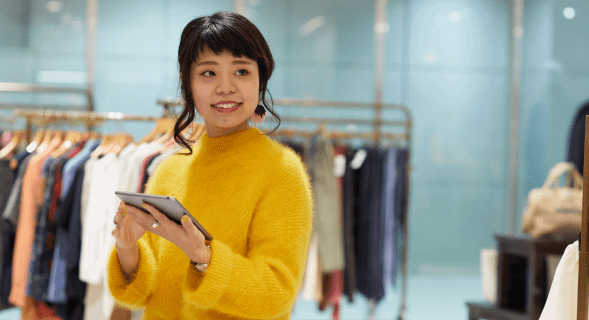 Epilogue
To the world that never gives up on fashion
​
​
The scene at a certain brand shop in Aoyama was the beginning of everything. 
"This is cute, but we can't buy it." 
What the founder Takahashi saw was 
two high school girls with disappointing faces in front of the clothes they want.
I want them to wear the clothes somehow. 
It's too painful to have to give up on your favorite brand just because you don't have the money. 
There must be many other people who feel like that high school girl. 
I came up with that.
It doesn't have to be new. Change the image of used and old clothes. 
I should create a store with products that make you think, "Is this second-hand clothes?" 
Then, on June 16, 1985, the first RAGTAG store opened on Takeshita Street in Harajuku.
Pure feelings of wanting to be fashionable, longing for popular brands, 
I want to support the feeling of "I like clothes".
Through fashion, we will continue to achieve each person's wishes, 
everyone fills full of joy and confidence, 
RAGTAG aims for such a happy future.