Discover a new self,
Mode combat uniform.
That branded clothing that I wanted to wear someday
Coordinate the whole body with that item that I thought "I wonder if it suits me"!
RAGTAG With the full support of the staff
This is a serialization project for students to try at the store.
(Planning cooperation: Bunka Fashion College)
These two people tried this time!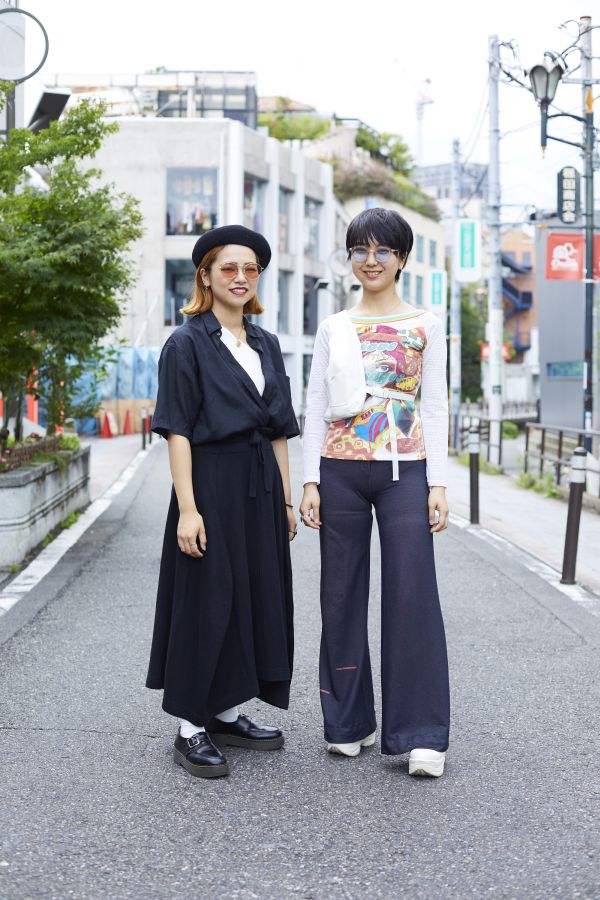 BEFORE
Right: Mr. Kodera Shizuna
Bunka Fashion College Fashion Distribution Department 1st grade

Mr. Kodera says he likes mannish and modern fashion. When I was in junior high school, I became a fashion lover because of the influence of the manga "NANA". My dream for the future is to open a denim select shop specializing in stylists or ladies. Today's coordination is mainly used clothing, and the Fanny pack is made by myself! RAGTAG is the first visit to the store.
Left: Mizuki Kato
Bunka Fashion College Fashion Distribution Department 1st grade

Mr. Kato mainly likes monotone chic clothes. I often shop for used clothing at "New York Joe" in Shimokitazawa, and my favorite designers are Yohji Yamamoto and Rei Kawakubo. My dream for the future is a buyer or my own select shop. Today is a mix of [Issey Miyake] Skirts and used clothing. RAGTAG is the first visit to the store.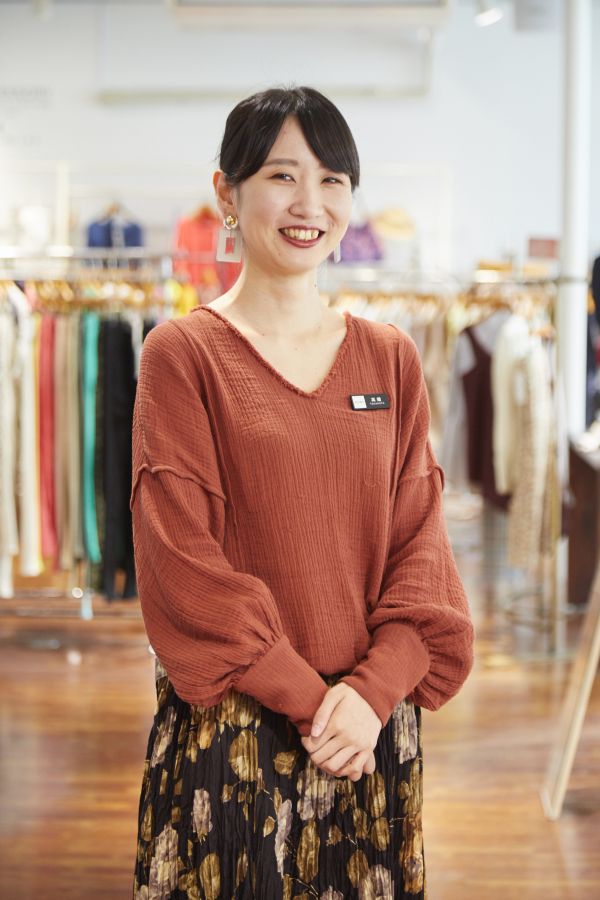 The staff in charge of customer service this time
RAGTAG Shinjuku store staff
TAKAHATA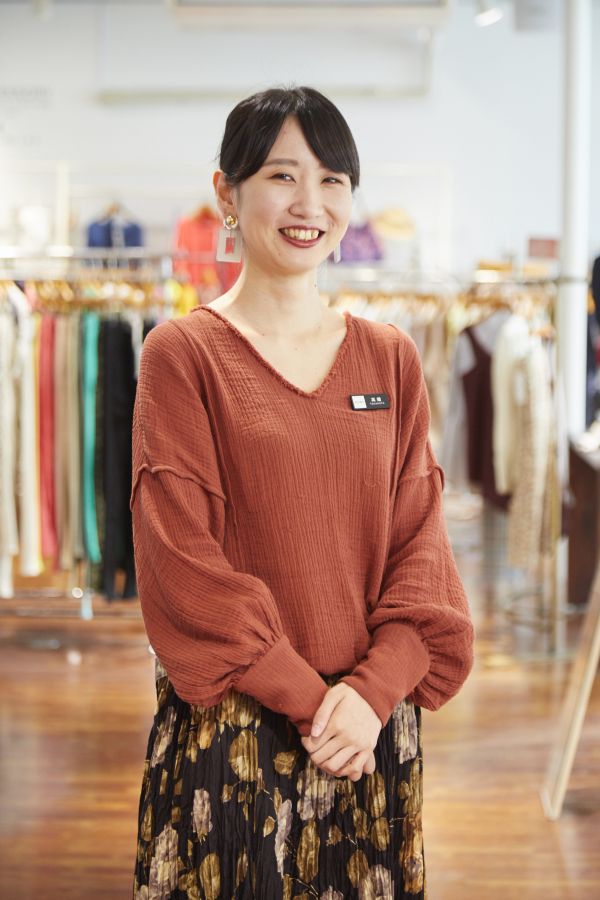 Joined the company in 2015 and assigned to the Harajuku store from February of the first year. "We are delighted to help our customers choose their clothes, and our motto is to serve customers so that they can think that it was fun!"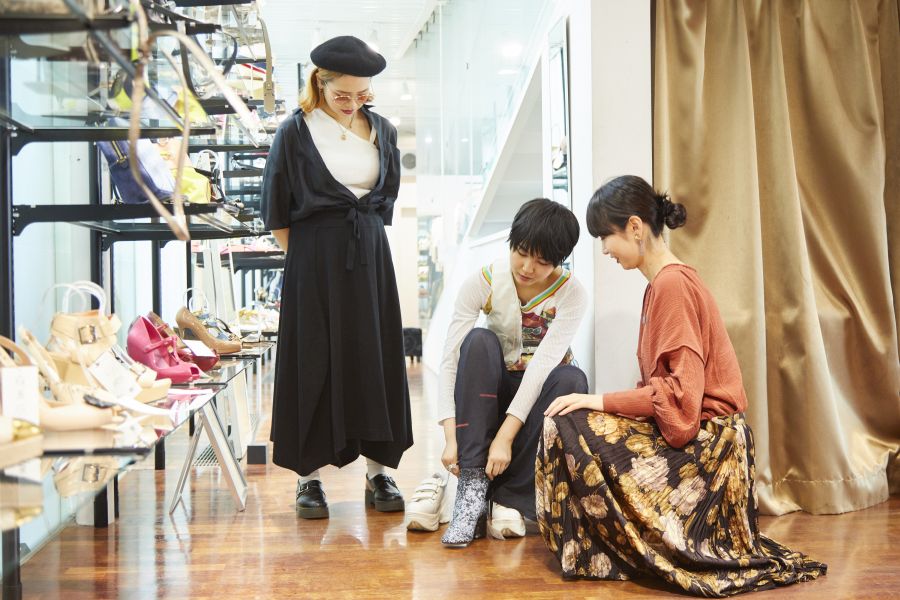 Boldly challenge heel boots with heights that you wouldn't normally wear.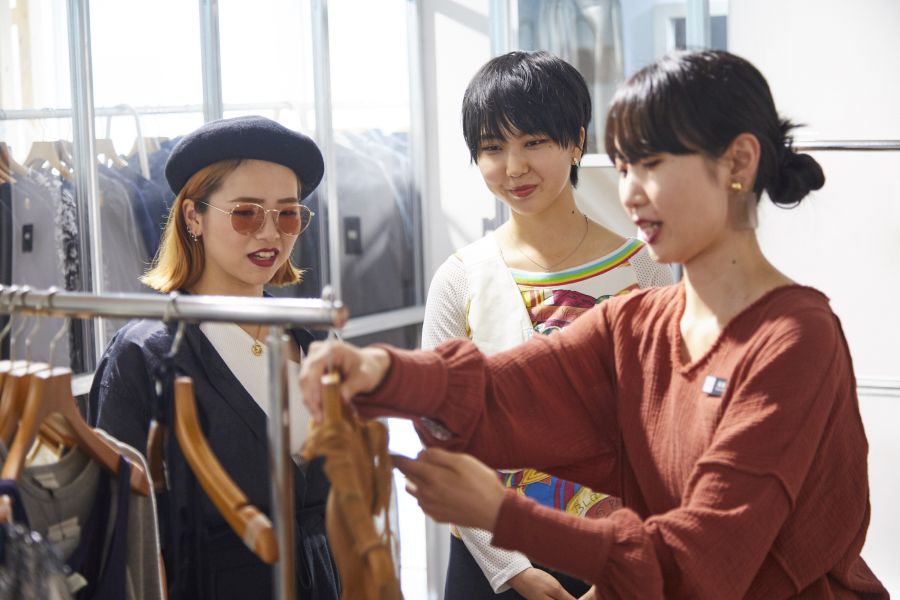 In front of the two fashionable people, TAKAHATA's item explanation is also enthusiastic.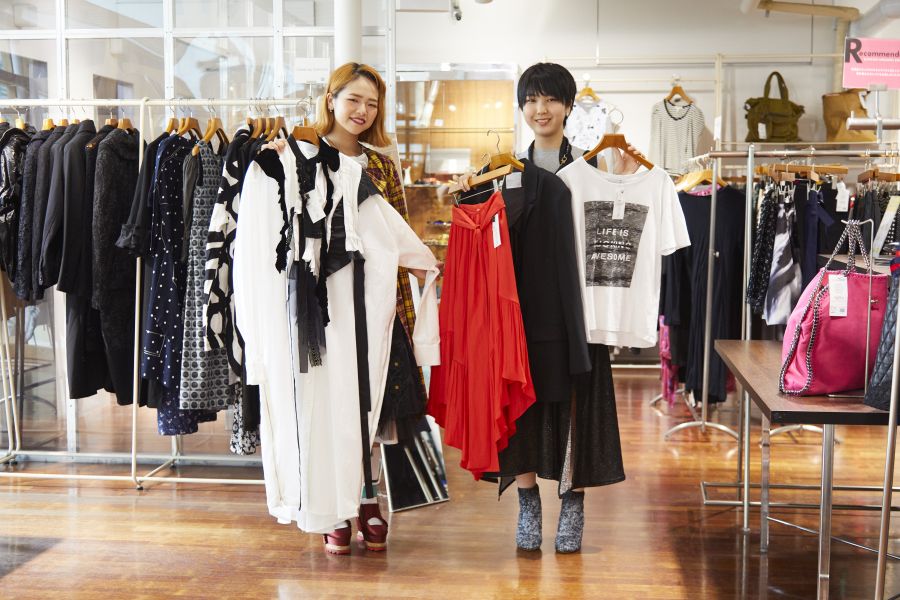 I can't stop choosing from a number of modal items. Try on as much as you want!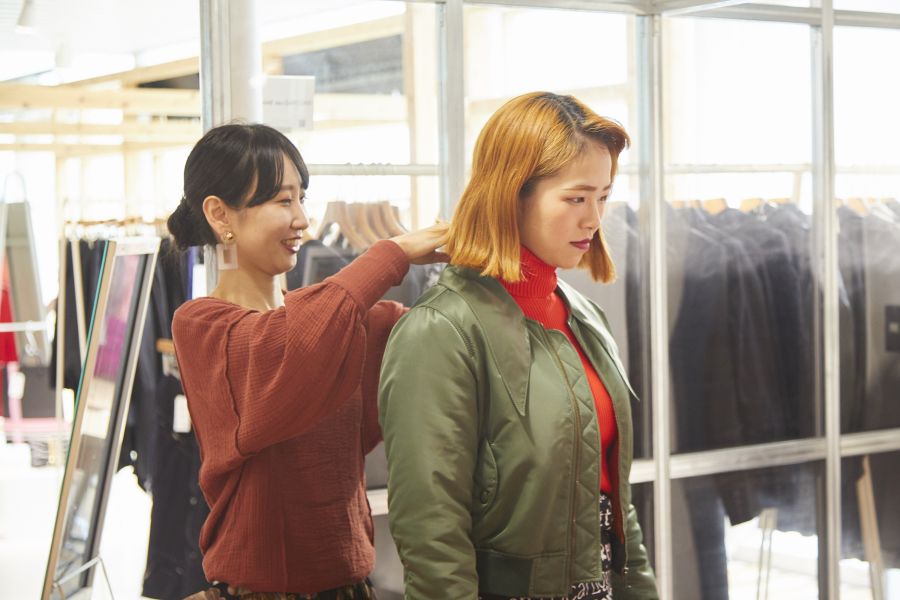 While receiving TAKAHATA's advice, Mr. Kato challenges items with a different taste than usual. BALENCIAGA's MA-1 looks great.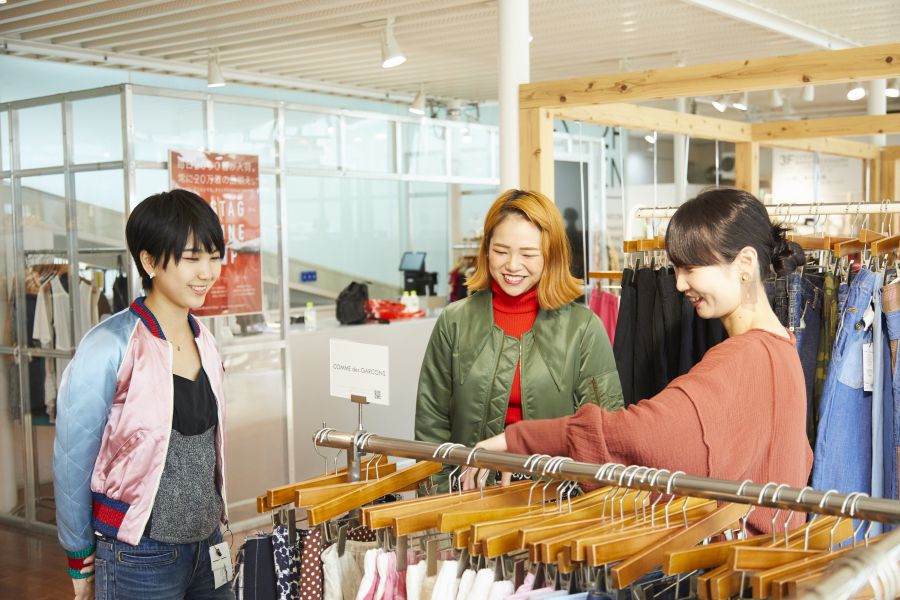 The COMME des GARCONS items lined up in a row make me smile. RAGTAG your favorite brand so familiar.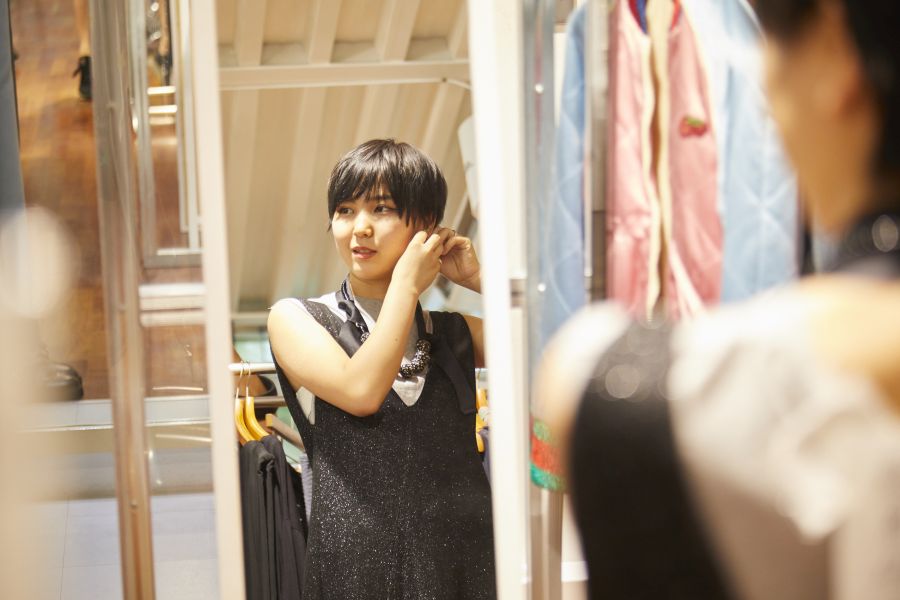 Kotera-san is transforming into an adult with a black Dresses I'm trying out accessories that caught my eye.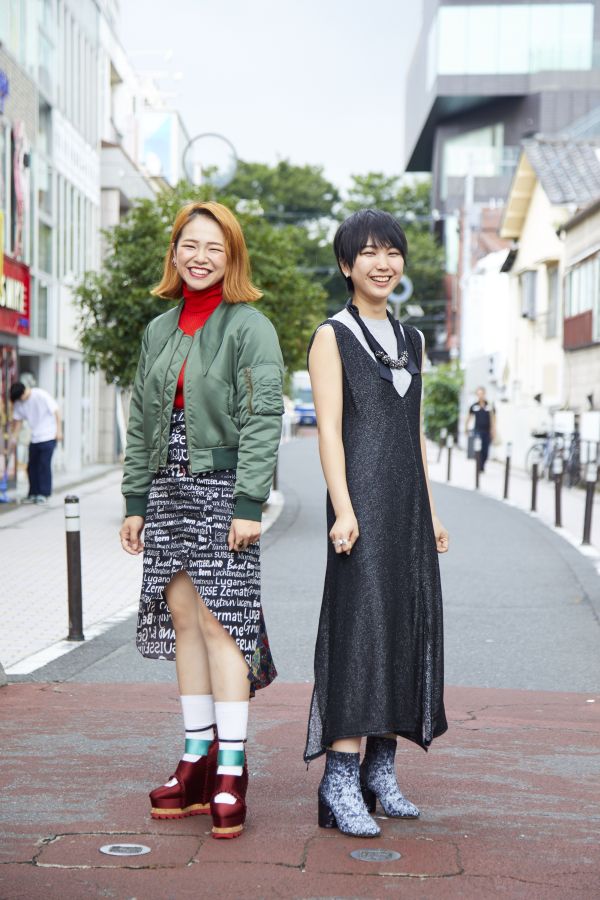 AFTER
Kotera-san
"I usually wear a lot of clothes, but this is the first time I've been wearing them while receiving advice, and I've learned the joy of clothes again. It's hard to reach, so this time I learned about patterns and sewing. Was

Dresses / MM6 ¥ 18,000 (tax included) Cut and sew / Acne Studios ¥ 7,900 (tax included) Boots / Maison Margiela ¥ 45,200 (tax included) Necklaces / 3.1 Phillip Lim ¥ 9,000 (tax included)
mr.kato
"I was able to discover myself differently than usual. I was able to wear clothes from brands that I would like to work for in the future, and when I try on them, I can feel the difference in the materials of the clothes. I understand!"

Blouson jackets / BALENCIAGA ¥ 138,300 (tax included) Knit / BALENCIAGA ¥ 29,300 (tax included) Skirts / VETEMENTS ¥ 45,200 (tax included) Sandals / UNDERCOVER ¥ 15,800 (tax included)
Return to CLOSET top page