Attack with Japanese brands,
Discover your new self.
That branded clothing that I wanted to wear someday
Coordinate the whole body with that item that I thought "I wonder if it suits me"!
RAGTAG With the full support of the staff
This is a serialization project for students to try at the store.
These two people tried this time!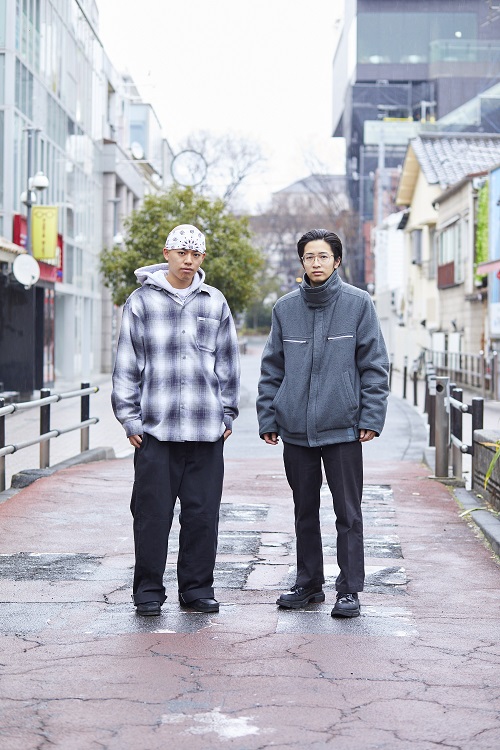 BEFORE
(Left) Mr. Koshin Kitagawa
Bunka Fashion College Fashion Distribution Department Retail Planning Course 2nd year

Mr. Kitagawa says that he likes "cheap brands in Los Angeles" and Ura-Harajuku street brands, and "I am particular about wearing them after knowing the history and culture of the clothes." "In the future, even as digitalization progresses, I would like to create a community where I can connect with customers while running my own brand and cafe together at a physical store."
(Right) Junpei Shibuya
Bunka Fashion College Fashion Distribution Department Retail Planning Course 2nd year

Mr. Shibuya, who looks good with unique metal frame glasses, often wears old [Undercover], [Eighties], and [Fingalin], and coordinates with an emphasis on the size and color unity that suits him. It seems that he is particular about forming a pair. "My dream is to create a community place through fashion in my hometown."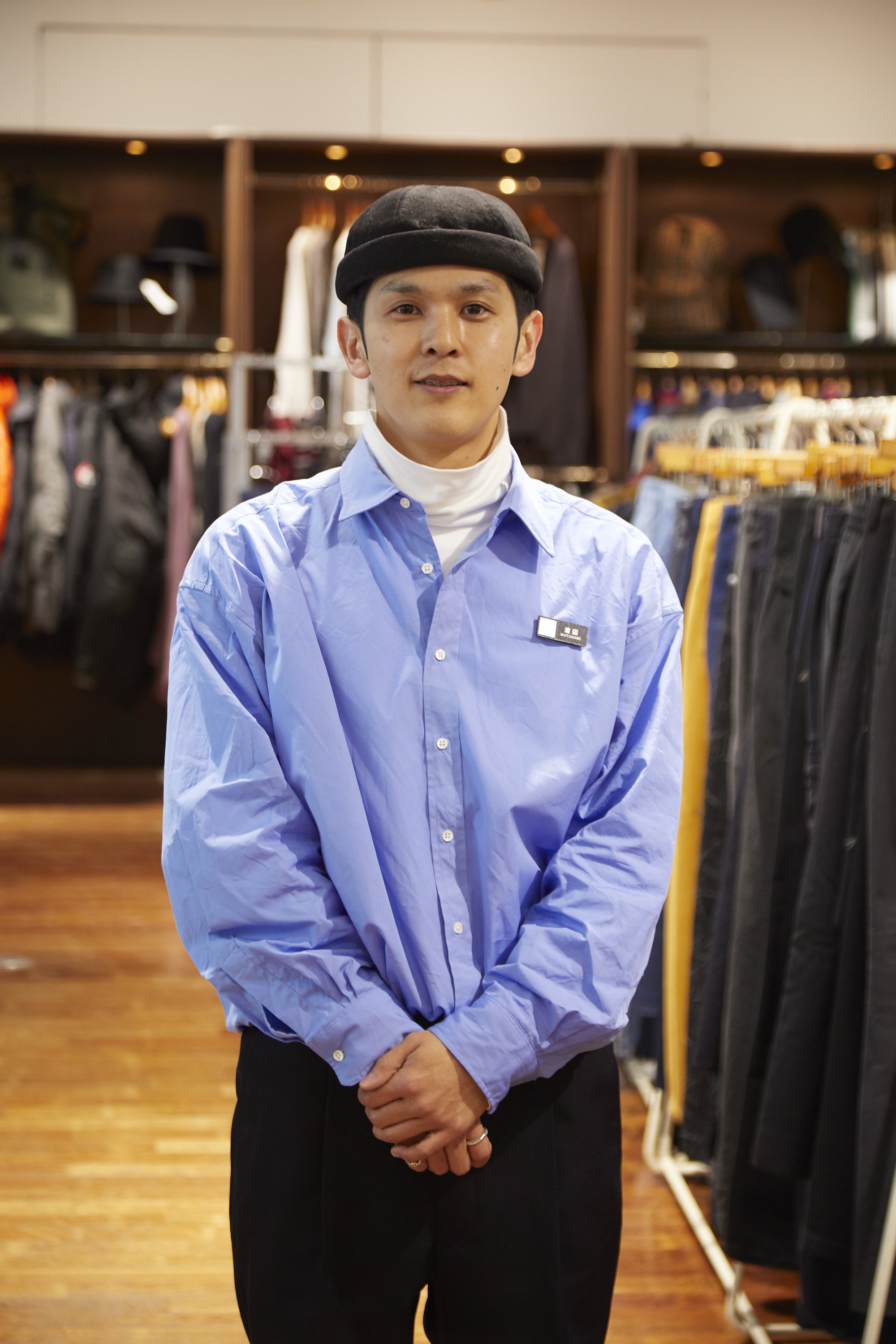 The staff in charge of customer service this time
RAGTAG Harajuku store buyer
WATANABE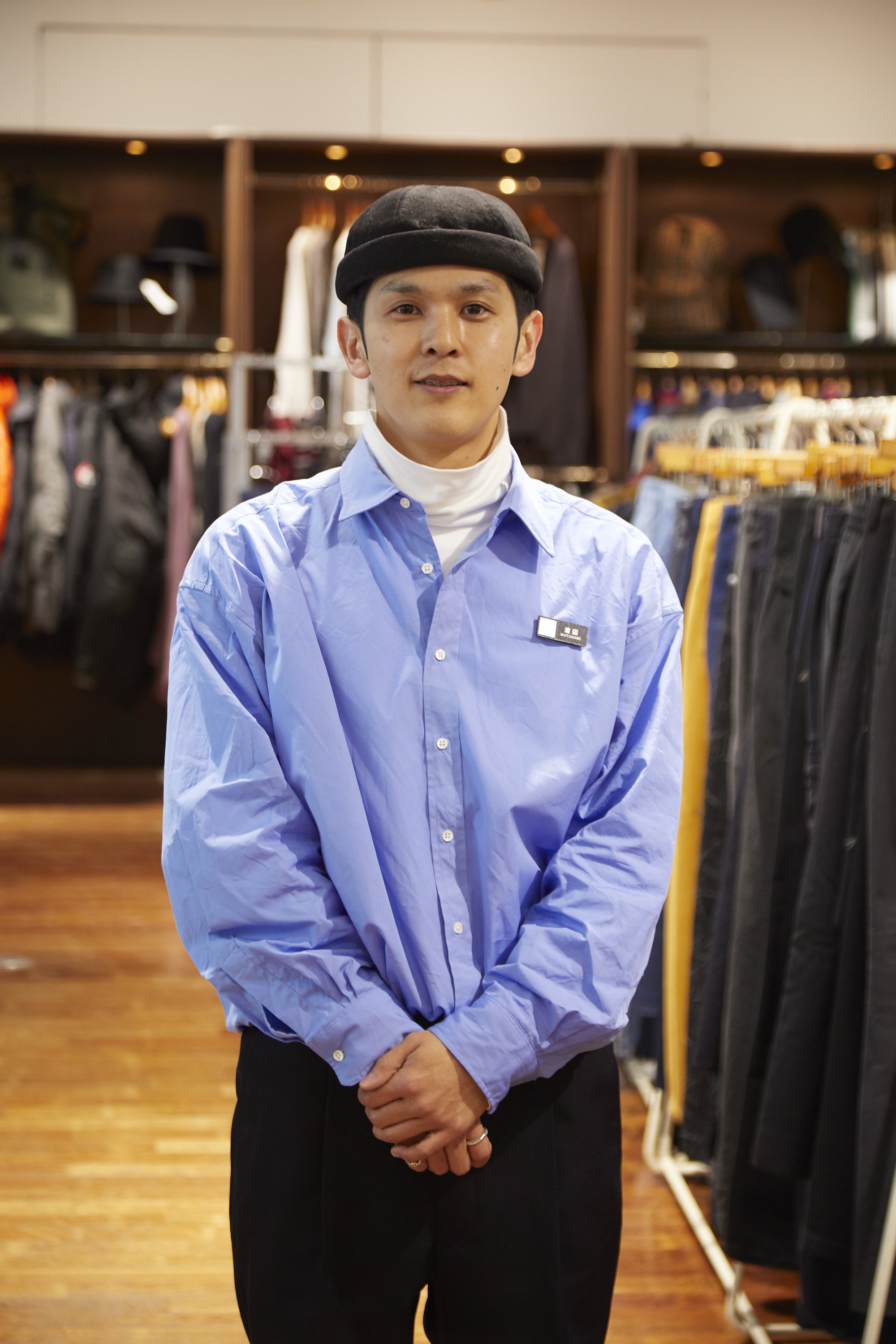 7 years of experience as a buyer. Recently, I like the blue shirt of [Graph Paper] that I fell in love with at first sight on SNS. "I would like you to enjoy the transformation by taking advantage of the experience of various styles."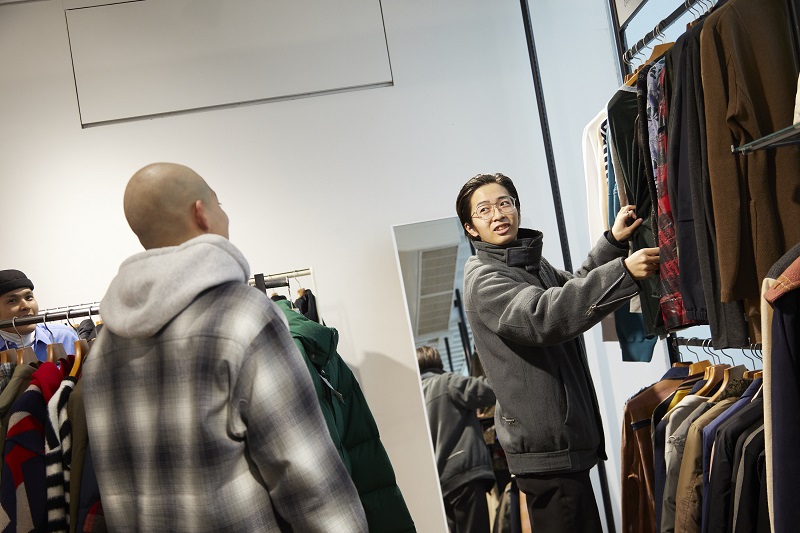 First from Mr. Shibuya. I will choose while listening to Mr. Kitagawa's opinion.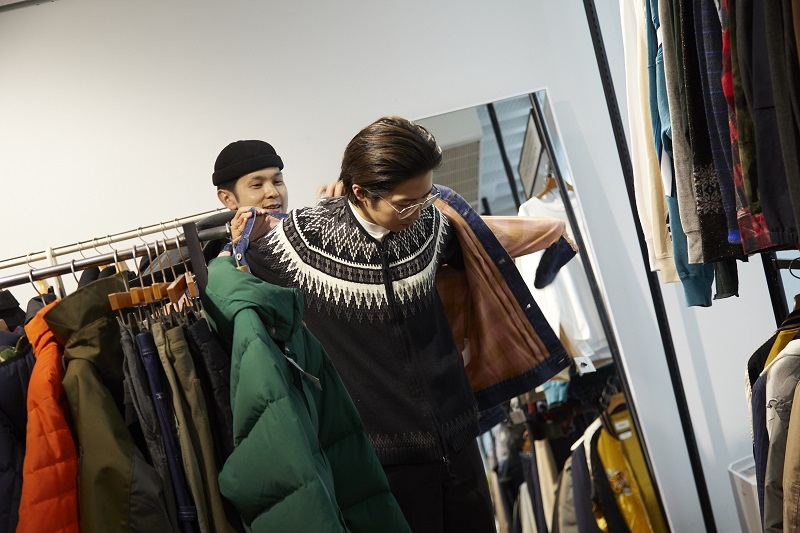 Jackets I was interested in with the help of staff Watanabe.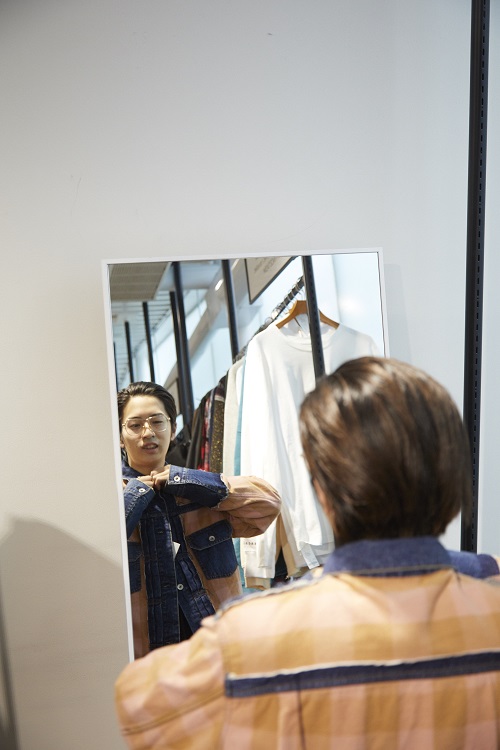 The atmosphere matches the hairstyle very well.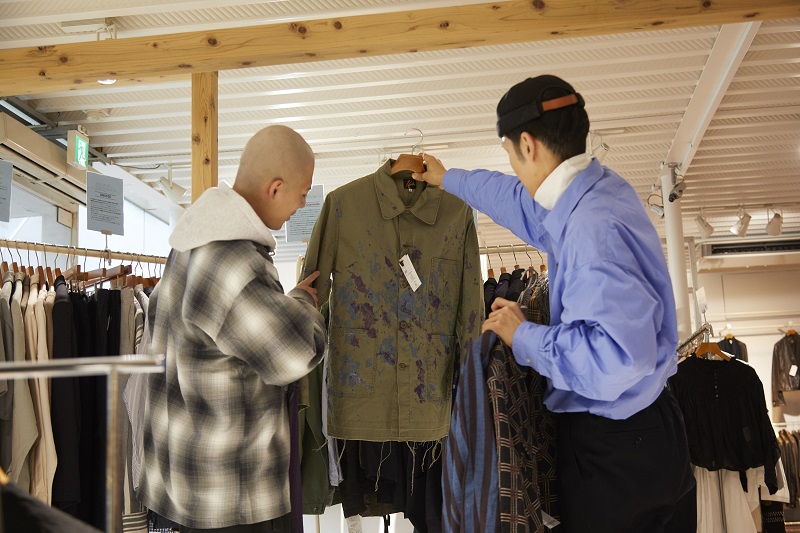 Next, Mr. Kitagawa seems to be interested in this, which is characterized by paint.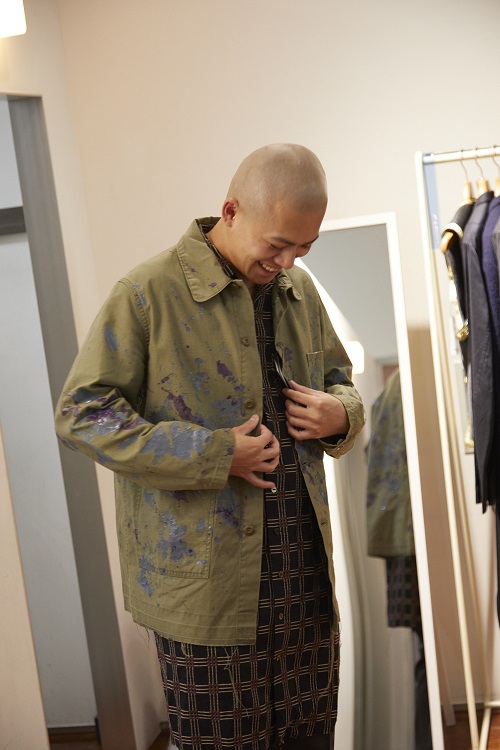 I had you try it on very happily. I'm addicted to the silhouette!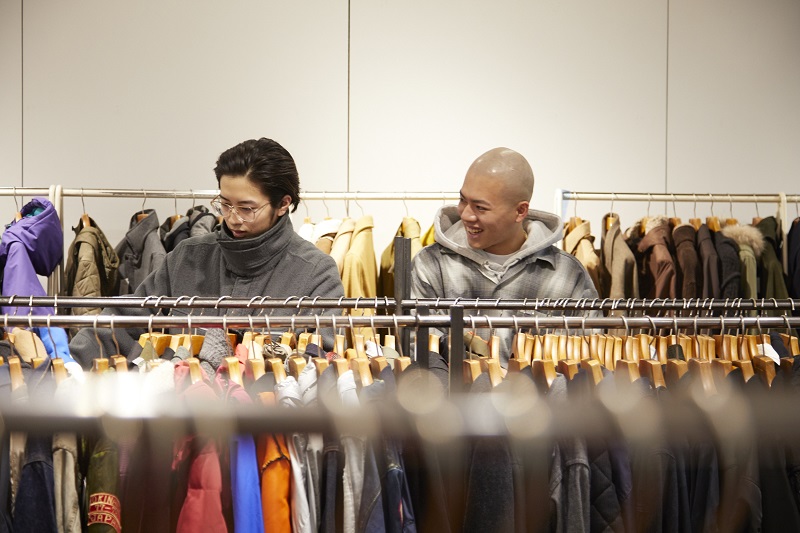 Two people who are still worried about clothes. What kind of styling will you eventually transform into ...!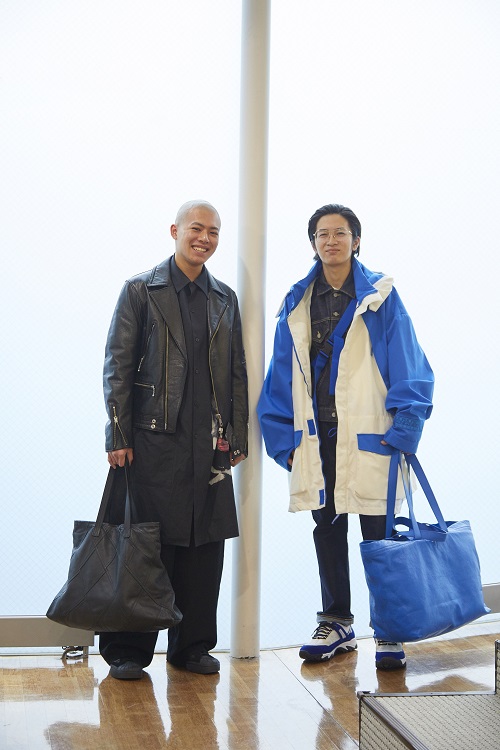 AFTER
Mr. Kitagawa
"When I tried [Yohji Yamamoto], who I thought was too early for me, I found myself new (laughs). I realized the fun of clothes again."

Riders jackets Jackets / yohji yamamoto POURHOMME ¥ 181,500
Shirt worn inside / B Yohji Yamamoto ¥ 74,800
Pants / yohji yamamoto POUR HOMME ¥ 40,700
Bag / JUNYA WATANABE × LOEWE ¥ 46,300
Shoes / Y-3 ¥ 19,400
Shibuya
"I enjoyed being able to try out items that I like but are hard to reach for brands and daily wear, and I was able to create a different outfit than usual."

Blouson jackets / NAPA by Martine Rose ¥ 65,700
Denim jackets worn inside / GANRYU ¥ 19,800
Pants / JUNYA WATANABE MAN x THE NORTH FACE ¥ 21,800
Bag / BALENCIAGA ¥ 108,700
Shoes / Maison Margiela ¥ 42,900
Return to CLOSET top page