RAGTAG Online, you can use the online fitting room service "Viertusize" to eliminate size concerns when shopping online.
Have you ever experienced that even with the same size notation, it has slightly sizing different from the image depending on the brand and item?
You can easily compare the size of your own items or items previously purchased in the past with the products of more than 5000 brands handled RAGTAG
Virtusize User's Guide
Virtusize operating environment

--Internet Explorer 8 or above (excluding IE8 compatibility mode)
--Modern browsers such as Google Chrome, Mozilla Firefox, Mac Safari: latest version recommended
1) Launch an online fitting room

Click the "Check Size" button on the product detail page to launch the online fitting room.
2) Select and add items to compare

You can make a comparison by choosing from your purchase history or by measuring your items with a tape measure.
■ How to compare with purchase history
If you have a purchase history, you will see items that you have previously purchased. Please select the item you want to compare.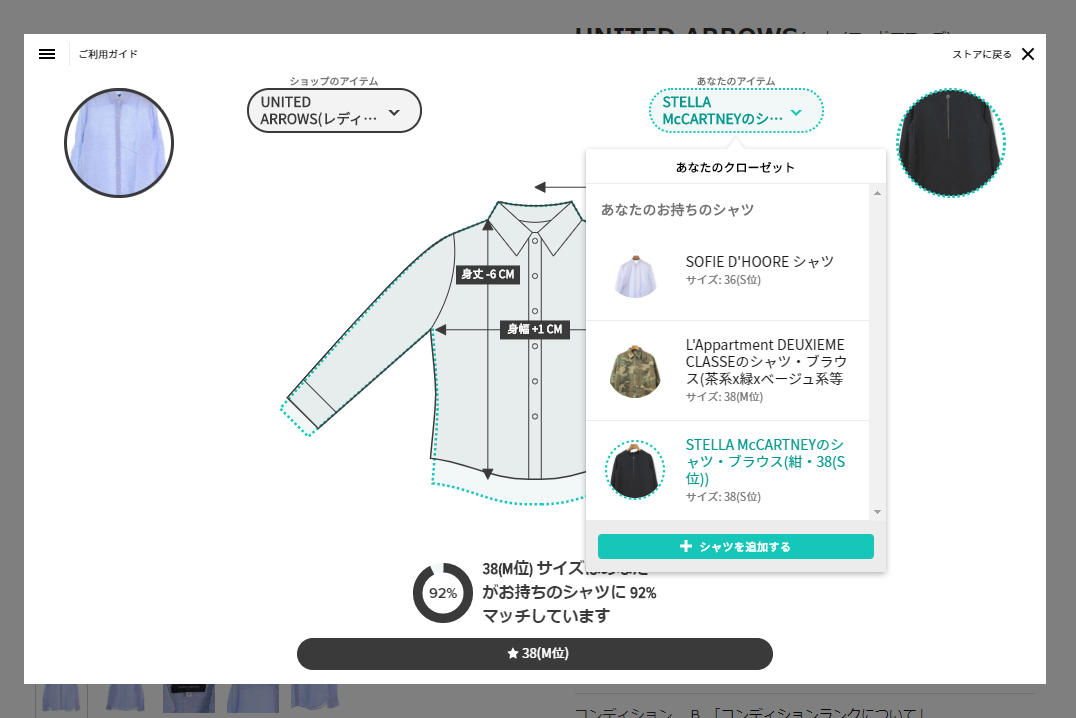 ■ How to compare with items measured by yourself
If you don't have a purchase history yet, press the button to start measuring.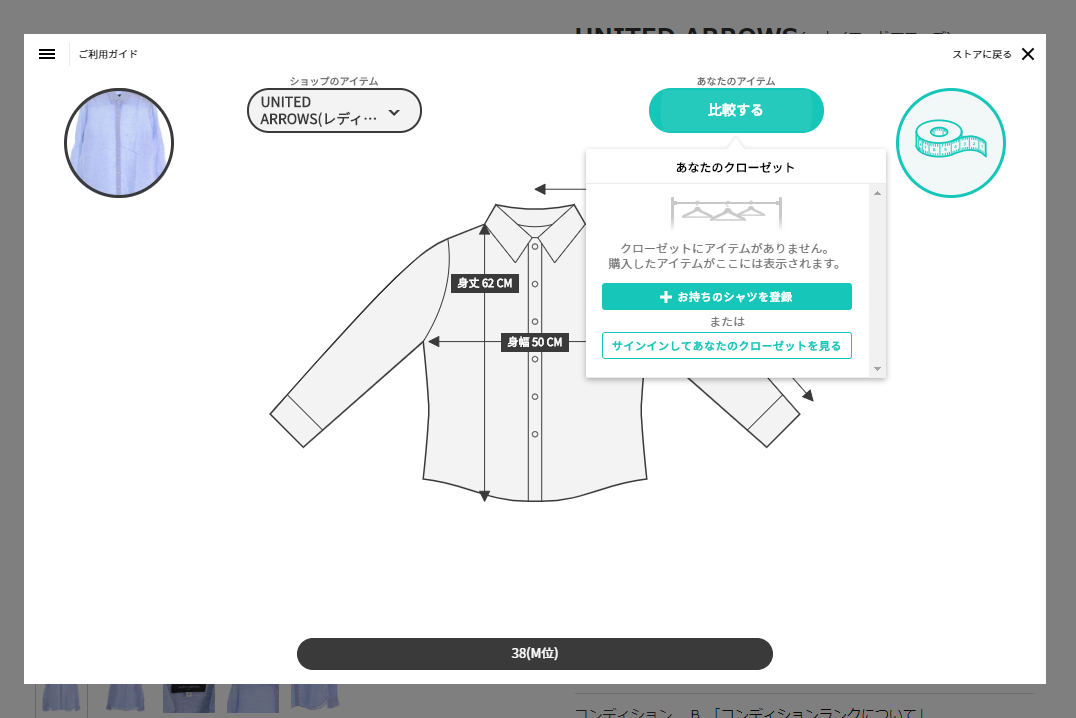 Prepare your own clothes and tape measure for which you want to compare sizes. 1. First, enter the name of your item in the name entry field. 2. Measure the dimensions according to the input guide and enter the size information in the input field. 3. Press the "Finish" button when you are finished. * Press "Add optional dimensions" and enter a finer size to improve the comparison accuracy.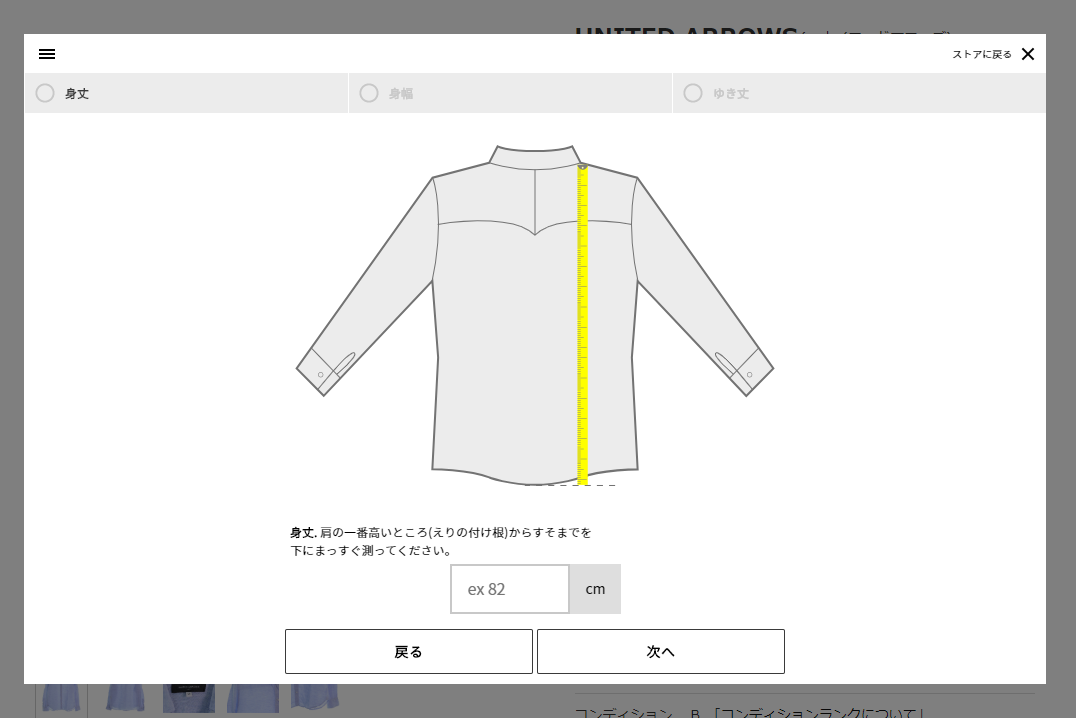 3) Compare the size of your item with the item in the store
In the center of the screen, the items in the store and your clothes will be displayed on top of each other. Check the exact size while looking at the difference in length and width.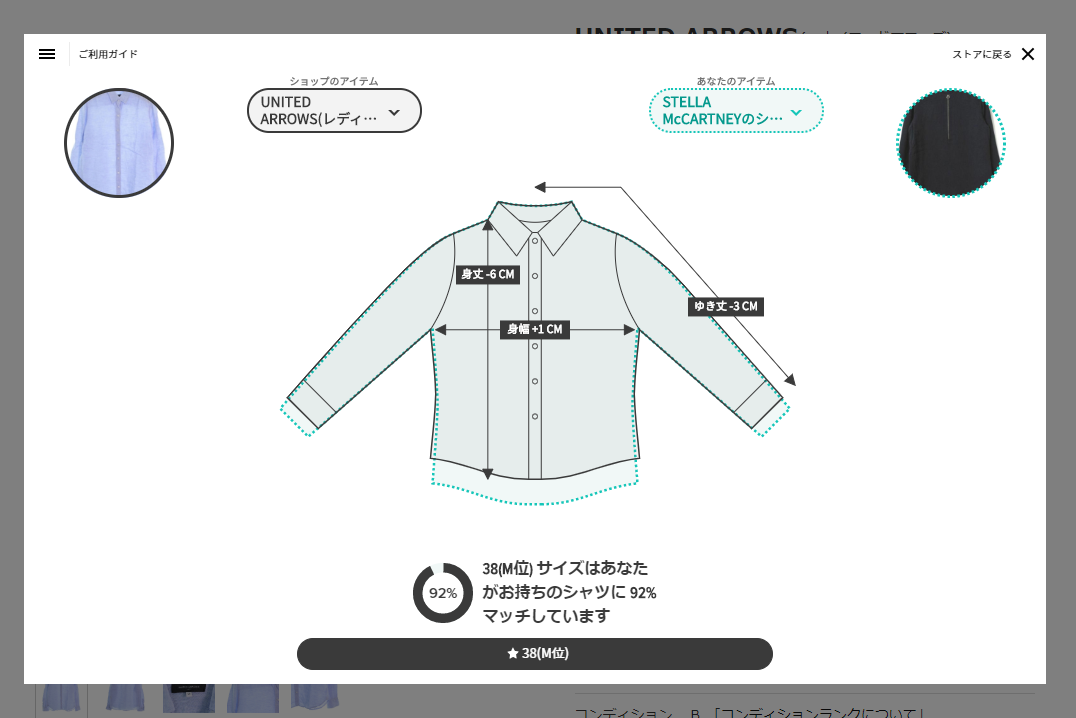 4) Add store items to the closet
You can also compare the items you see in the store by adding items from the store to your My closet. Click an item in the store in the upper left and select "Add to Closet" to register it in the closet.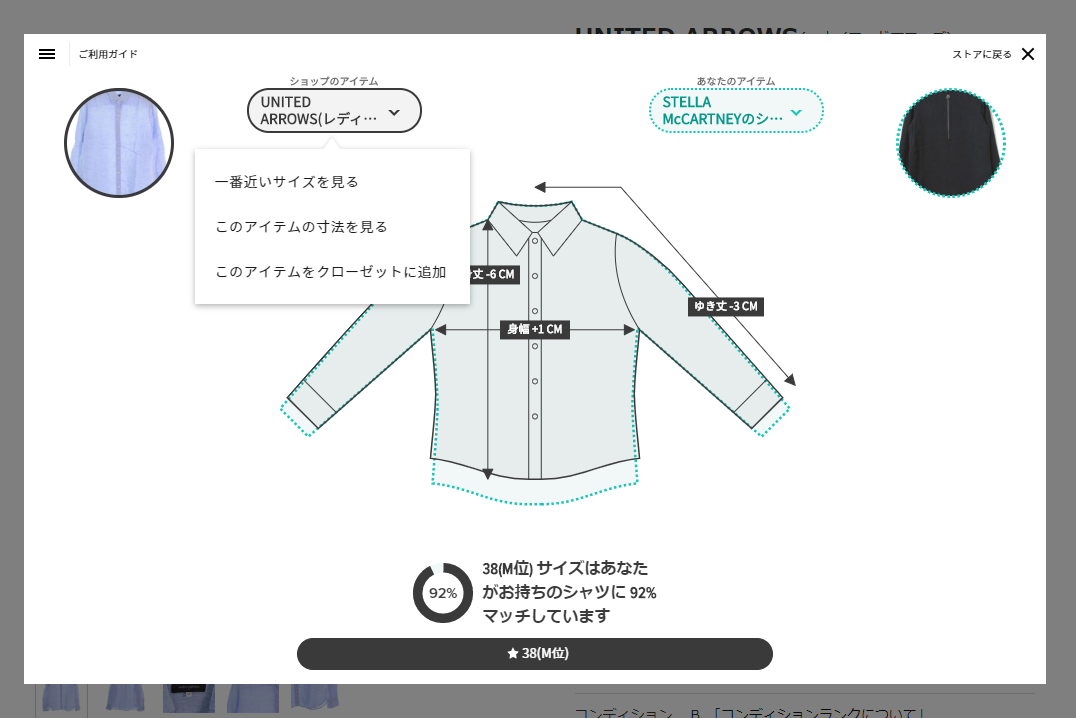 5) Register and log in to your Virtusize account
By registering a Virtusize account, you can recall the contents registered in the closet from other computers and smartphones. You can register an account from the menu bar at the top left of the screen. Please use your Facebook account or email address to register.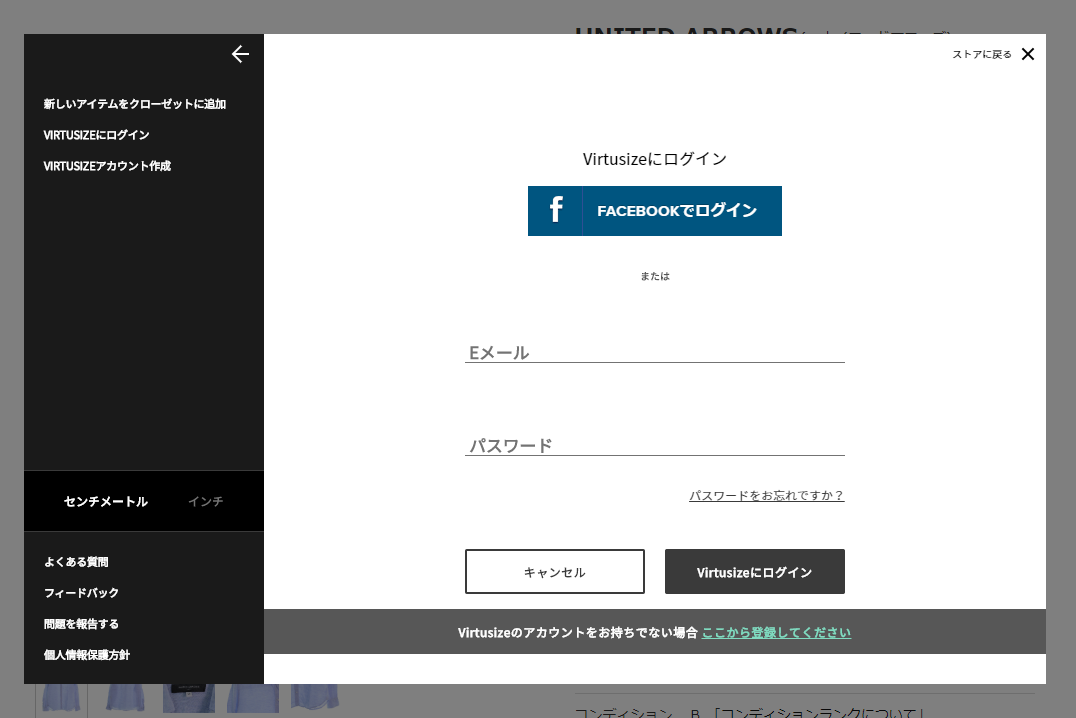 The next time you use it, open the menu bar at the top left of the screen and enter your email address / password or press the Facebook button to log in.