What is an Forward to store?
RAGTAG Online products can be Forward to store
We will deliver the products you are interested in to the store of your choice, so you can actually try them on or see the actual products before making a purchase decision.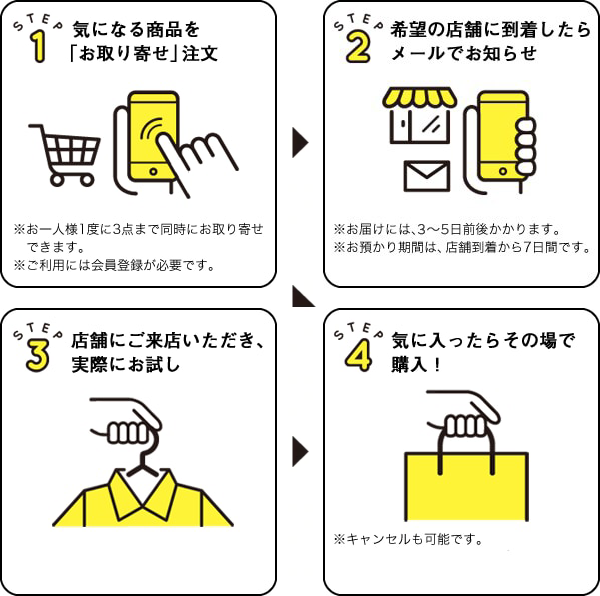 Sign in to create your Favorite Condition!
About delivery days to the store
Delivery to the desired store will take 3 to 5 days after application. Please note that delivery cannot be specified.
We will notify you by email when the Forward to store
How to cancel your order regarding forward to store
You can cancel your forward to store order at any time from My Page.
1) Click the corresponding order from "Order History" on My Page
2) Select the product you want to cancel and click "Cancel the checked product"
3) Cancellation completed
This completes the cancellation.